China Is the First Crack in the Covid Recovery
This article from Bloomberg may be of interest to subscribers. Here is a section:
Late Friday, the People's Bank of China cut its reserve requirement for most banks by half a percentage point. The move, which will unleash about 1 trillion yuan ($154 billion) of long-term liquidity, was flagged by Beijing earlier this week, but surprised economists with the speed of its arrival. Officials may be signaling that economic growth data for the second quarter, due for release next week, will be soft.

The shift by the PBOC is jarring because China spent months conveying the idea that it was comfortable trimming — not adding — support for the economy. With the worst of the pandemic shock seemingly behind them, policy makers could return to one of their principle worries before Covid-19 struck: bolstering financial stability and discouraging firms from taking on too much debt. For all the concerns about market upheaval when the Fed eventually starts dialing back quantitative easing, it looked for a while Beijing had already started down that path. Friday's reserve cut suggests China is the one pivoting — in a dovish, not hawkish, direction.
China's swift move to follow through on its announcement that it would cut reserve requirements may simply be a reflection of easing demand for products associated with lockdowns. The domestic demand story remains intact but the delta variant is taking a toll on many of the emerging markets China trades with. At the same time, outsized demand from the US is moderating as the economy opens up and shortages ease.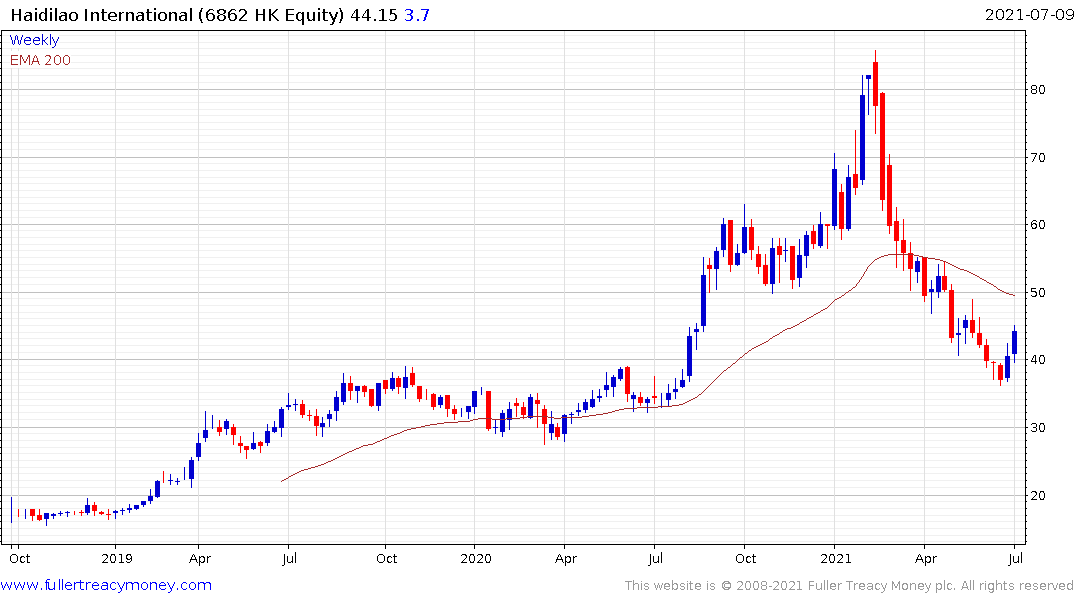 Haidilao was the best performing share on the Hang Seng today. As a hotpot restaurant, takeaway has never been a maintain stay of the product offering. Instead, the business depends on large parties sharing meals in close contact. The rebound from the trend mean suggests investors are willing to give the benefit of the doubt to China's continued reopening.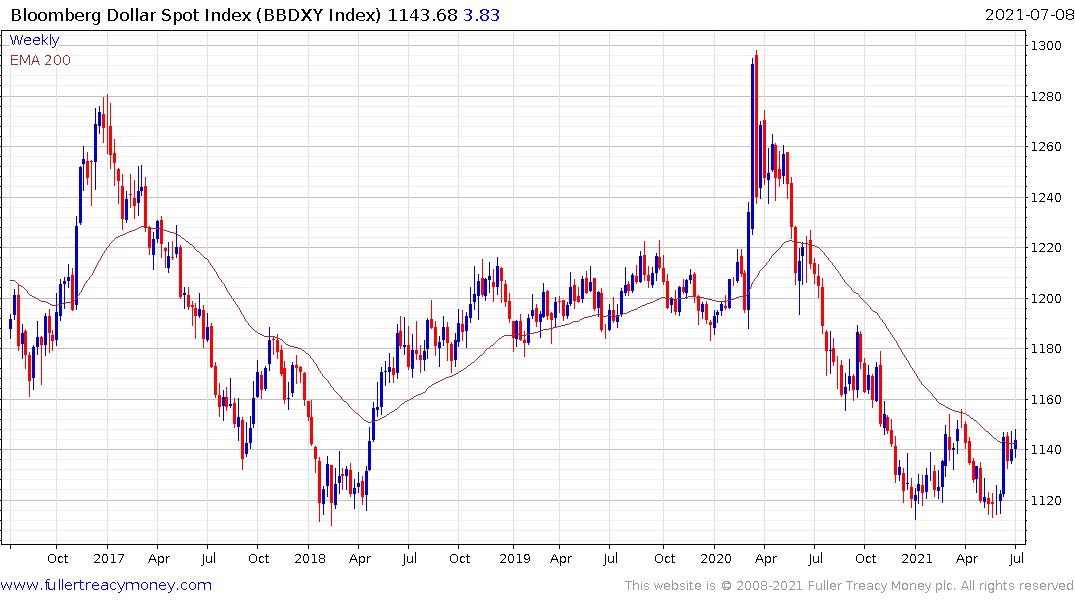 The Bloomberg Dollar Index remains my favoured measure for the Dollar and it continues to pause in the region of the trend mean. As bond yields bounce there is likely to be less demand for the currency so this is a pivotal time for both markets.
Back to top