Bitcoin Tumbles Below $50,000 as Fear Sweeps Through Crypto
This article by Joanna Ossinger and Olivia Raimonde for Bloomberg may be of interest to subscribers. Here is a section:
The cryptocurrency tanked as much 18% on Tuesday and traded around $48,750 as of 10:41 a.m. in New York. While the selloff only puts Bitcoin prices at the lowest in about two weeks, investors are starting to wonder whether it marks the start of a bigger retreat from crypto or simply represents volatility in an
unpredictable market.

"Today's correction for crypto assets is part of a wider sell-off in markets globally, being driven by profit-taking," said Simon Peters, a crypto-asset analyst at the trading platform eToro. "Investors are closing positions, which will have generated significant gains for many of them."

Bitcoin has been battered by negative comments this week, with long-time skeptic and now Treasury Secretary Janet Yellen saying at a New York Times conference on Monday that the token is an "extremely inefficient way of conducting transactions."
Bitcoin is a speculative asset. That's why it is capable of such big moves on the upside. It is also extremely volatile and dependent on a continued swell of new investors turning up to buy at successively higher prices.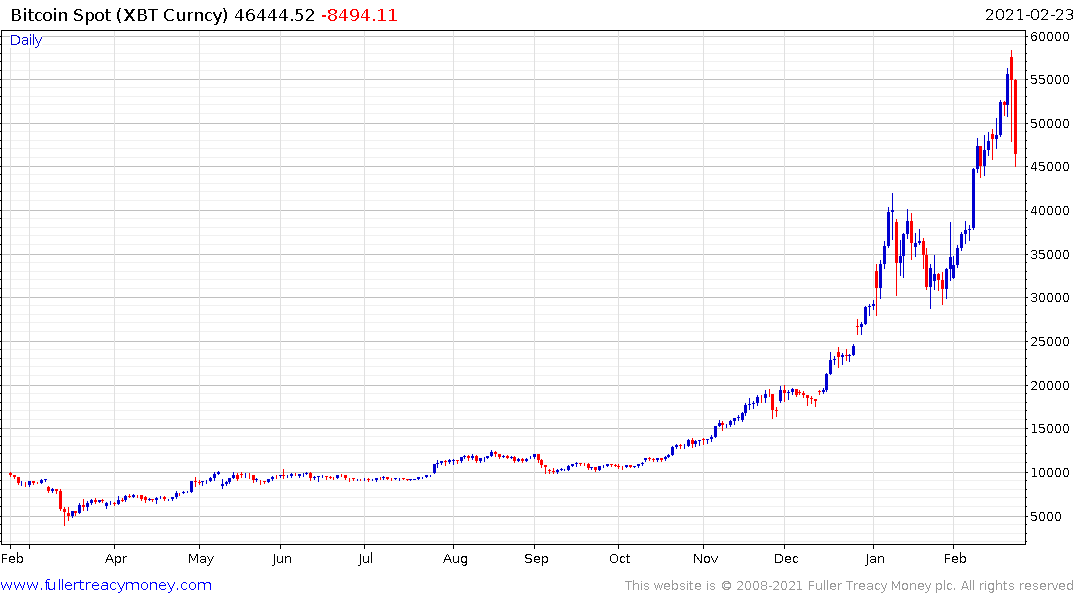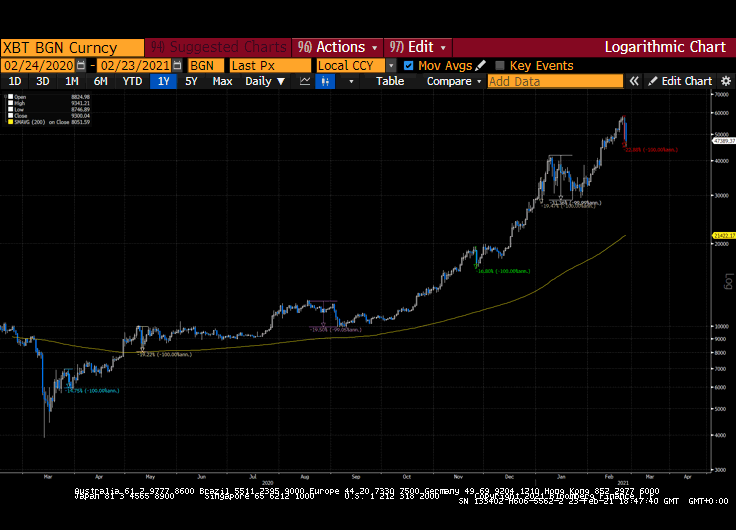 At the same time, it is completely unregulated and traders are more than able to move prices around. The most successful strategy in any high momentum move is to buy the dips. Reactions of around 20% are "normal" for bitcoin and the current one is 22%. The only larger reaction was in January and it bottomed at around 30%.
That larger reaction was an inconsistency. Big trends often lose consistency at the penultimate high. If the trend is to hold, the price will need to find support today or tomorrow.#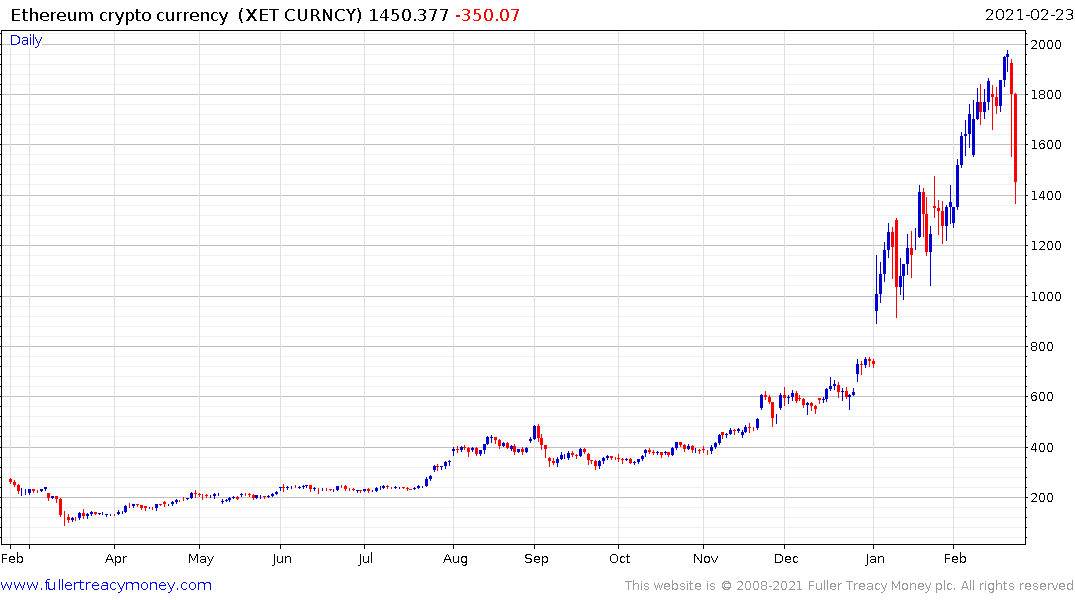 Ethereum pulled back below $1500 today before rebounding somewhat. I have increased the stop on my position to take account of the greater risk now present to the trend's consistency.
Back to top