Bitcoin Tumbles as PBOC Declares Initial Coin Offerings Illegal
This article by Lulu Yilun Chen and Justina Lee for Bloomberg may be of interest to subscribers. Here is a section:
China's central bank said initial coin offerings are illegal and asked all related fundraising activity to be halted immediately, issuing the strongest regulatory challenge so far to the burgeoning market for digital token sales.

The People's Bank of China said on its website Monday that it had completed investigations into ICOs, and will strictly punish offerings in the future while penalizing legal violations in ones already completed. The regulator said that those who have already raised money must provide refunds, though it didn't specify how the money would be paid back to investors.

It also said digital token financing and trading platforms are prohibited from doing conversions of coins with fiat currencies. Digital tokens can't be used as currency on the market and banks are forbidden from offering services to initial coin offerings.
Initial coin offerings (ICOs) have proliferated this year with some using them as a means of circumventing the venture capital and initial public offering route for funding expansion. Meanwhile there have been a slew of fraudulent initial offerings which have offered nothing more than the promise of riches packaged in a glossy prospectus or often little more than a catchy title.
China moving in to regulate the sector represents a headwind for the speculative wave which has fueled significant advances so far this year. However, the biggest question is what it means for more established cryptocurrencies like Bitcoin and Ethereum.
Removing competition for capital by banning additional coin offerings should be positive for the cryptocurrencies that already exist. Meanwhile banning convertibility into domestic currency for ICOs represents a difficult pill for investors to swallow because it represents an existential threat to the sector if the central bank were to extend that prohibition all cryptocurrencies.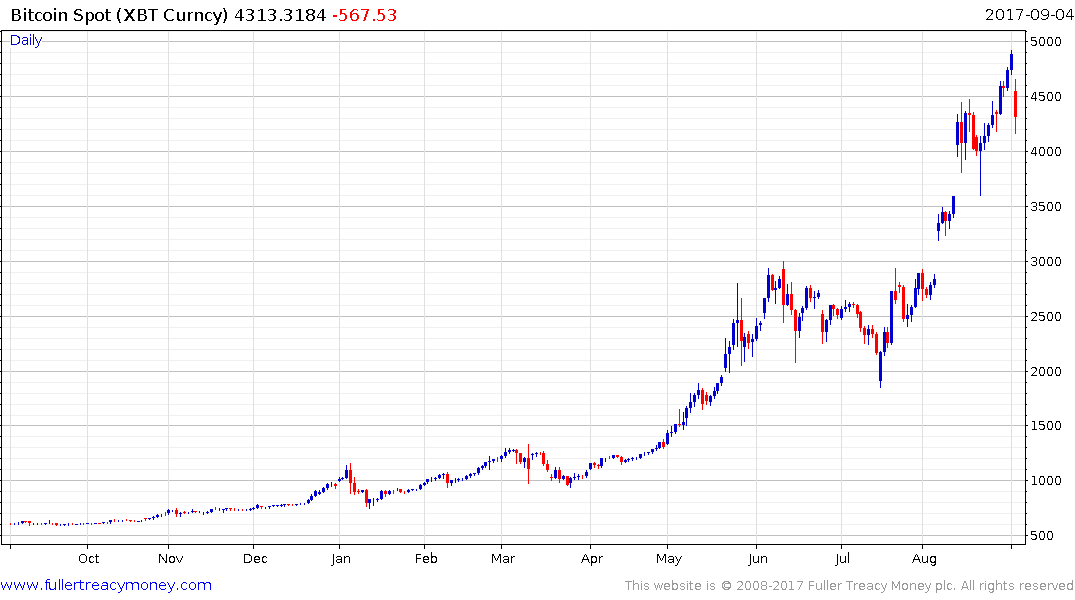 Bitcoin hit a peak on Friday a little shy of $5000. At such an obvious psychological level it is natural for traders to ask what's next and for a some consolidation to take place. The above news story provided the catalyst for a pullback. It retreated by 13% today.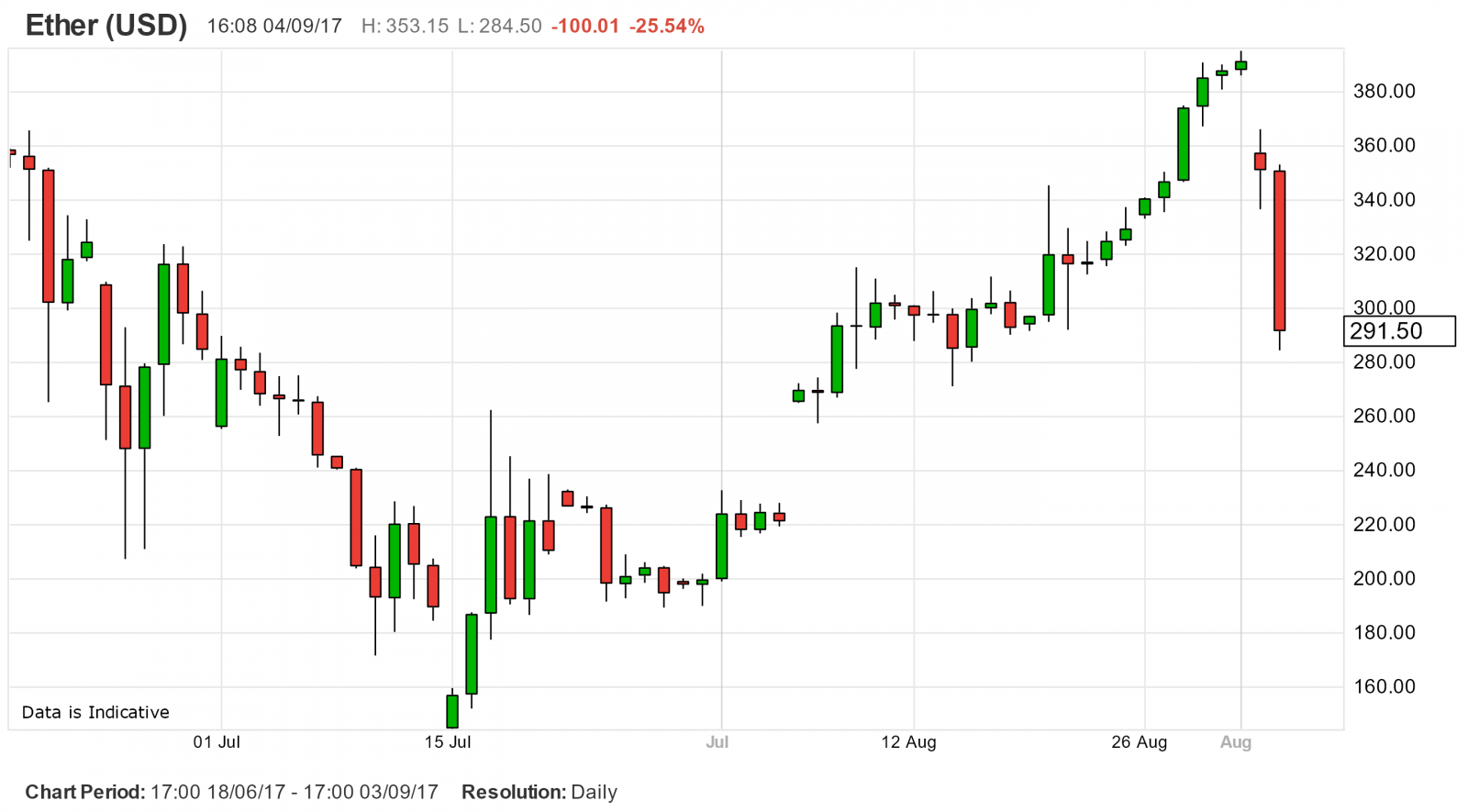 Ethereum is often considered high beta bitcoin and it fell 25% today.
Generally speaking, sharp pullbacks have represented buying opportunities for the cryptocurrencies this year and the measure of whether they remain on an upward trajectory will be in how well they find support soon.
Back to top