Big-Data Infusion for CPI Starts With Apparel
This research note by Jeff Kearns for Bloomberg may be of interest to subscribers. Here is a section:
The BLS change may add volatility in clothing prices, but the impact on the main index will be relatively small, subtracting maybe 0.1 percentage point from the annual CPI rate, according to Michelle Girard, chief U.S. economist for NatWest Markets Securities and the most accurate CPI forecaster in Bloomberg's latest ranking.

"While, theoretically, this shift should not introduce a downward or upward bias in the data, we believe that prices captured using actual transactions data are more likely to be biased lower," Girard wrote in a report. "Transactions data could capture lower price points from a flash sale that a data collector may not have observed."

Goldman Sachs Group economist Spencer Hill estimates the change could reduce core inflation in March by around 0.05 ppt from the monthly change. Omair Sharif, senior U.S. economist at Societe Generale, also sees a possible drag from apparel. The BLS plans to collect more alternative data directly from companies, an avenue that could ultimately account for almost 32% the index, Konny and her colleagues outlined in a February paper. Examples include scraping fuel prices from the GasBuddy website.
The clear conclusion from the introduction new data sets is the Bureau of Labor Statistics has no interest in developing a measure that does anything other than help to depress the inflation gauge.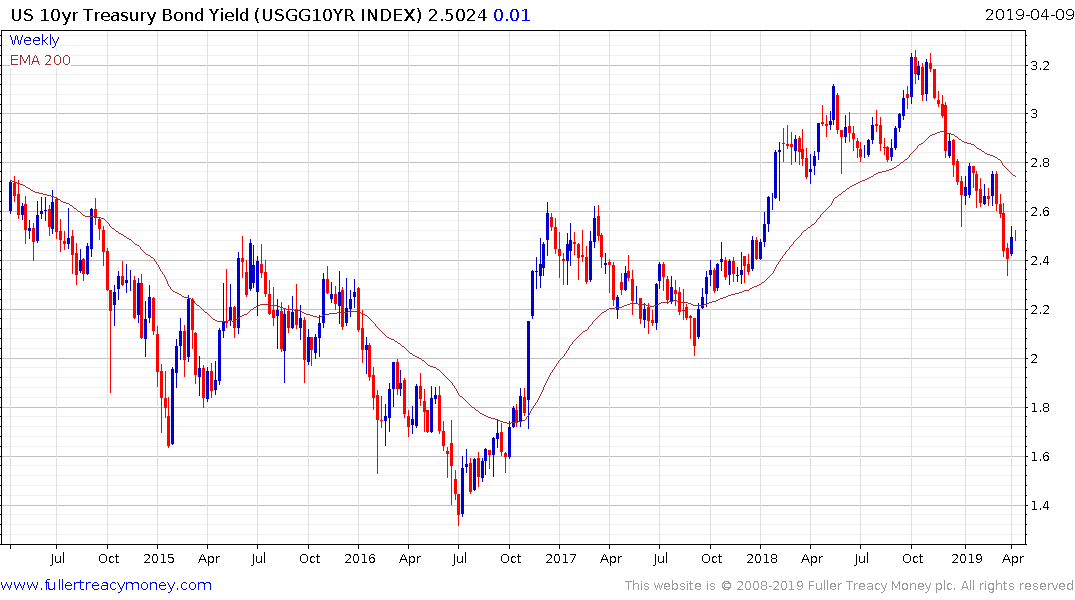 10-year yields have rebounded since late March but are now testing the first area of support at the lower side of the overhead range. A sustained move above 2.6% would be required to question medium-term demand dominance.
Back to top