Barrick Gold Meets Output Guidance in 2021
This article from Bloomberg may be of interest to subscribers. Here is a section:
Barrick Gold Corp. said Wednesday that it has met its production targets for 2021.

The Canadian mining giant said preliminary gold production for the full year was of 4.44 million troy ounces, within its target range of 4.4 million to 4.7 million.

Barrick said the Africa and Middle East, Latin America and Asia Pacific regions performed particularly well, at the upper end of their regional gold guidance ranges.

Preliminary copper production reached 415 million pounds for the year, toward the lower end of Barrick's target range of between 410 million and 460 million pounds.

In the fourth quarter, the company said it sold about 1.23 million ounces of gold and 113 million pounds of copper, with average market prices reaching $1,795 an ounce of gold and $4.40 a pound of copper.

Barrick is scheduled to release its fourth-quarter and full-year results on Feb. 16.
Investors are not expressing a great deal of faith in gold miners. Most related stocks have experienced significant corrections over the last year, despite the fact gold prices are only 11.5 % below the all-time peak. At current prices most miners are enjoying close to record margins and that is despite the relative strength of oil. It would appear to be only a matter of time before investors reassess the sector's prospects.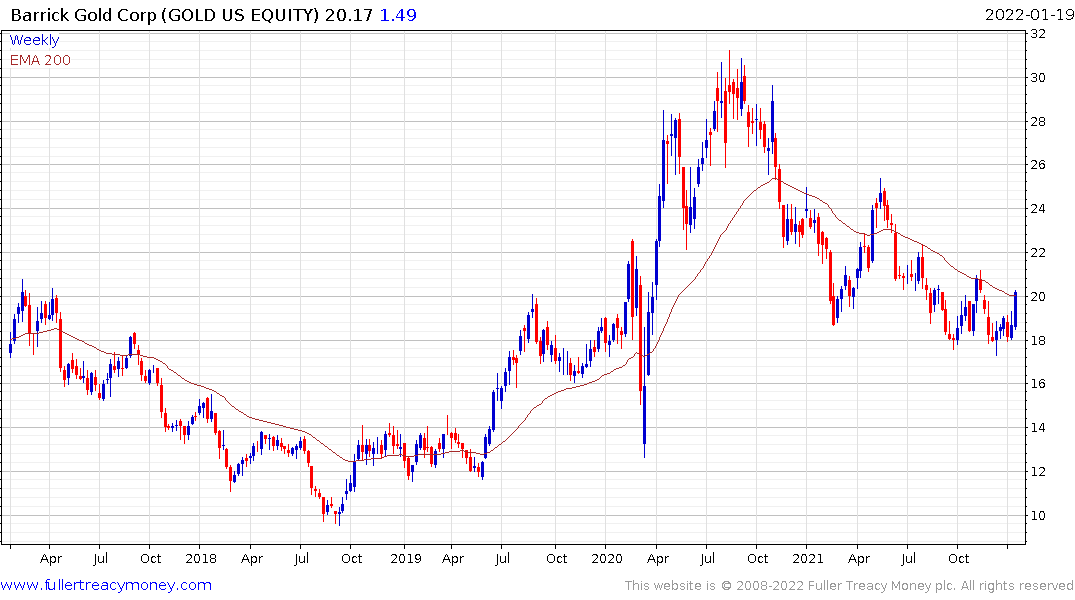 Barrick's US listed share is firming from the upper side of its base formation. This continues to look like a developing first step above the base. The company had a weak quarter in the middle of 2021 and was punished. It is looking likely it was a one-time event.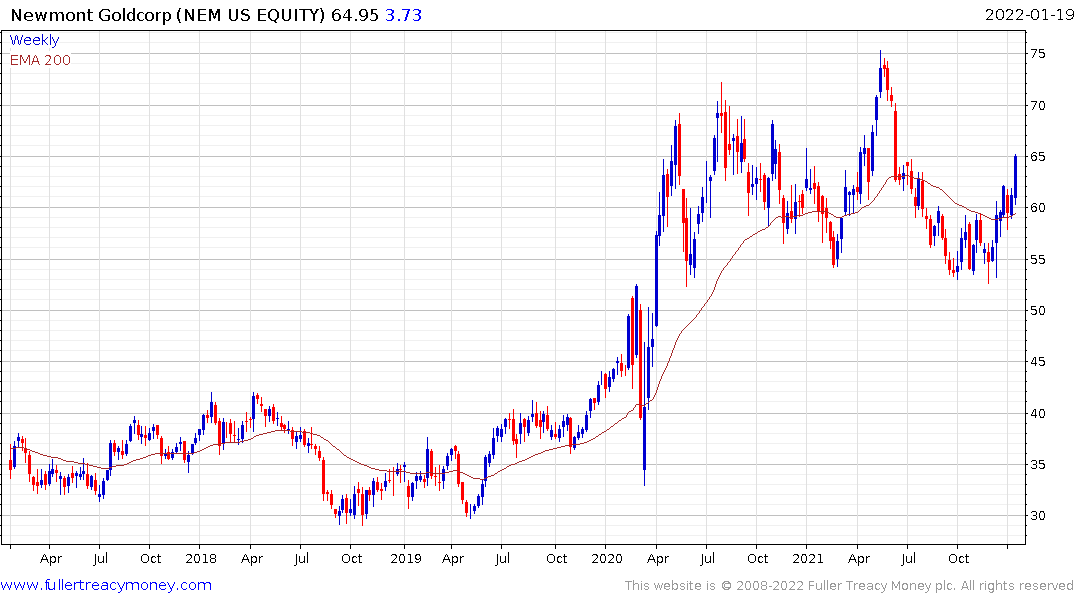 Newmont is behaving much more like the gold price and is firming from the lower side of its range.Franco Nevada, the biggest and most successful royalty streamer has a similar pattern.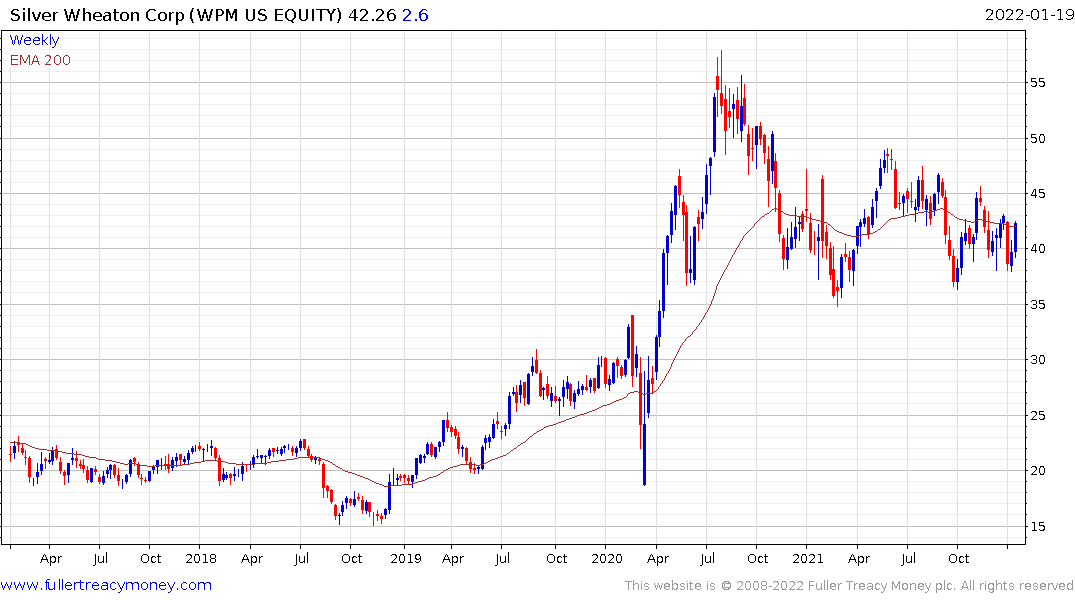 Wheaton Precious Metals exceeded its 2011 peak in 2020 and has also been consolidating for much of the last 18 months.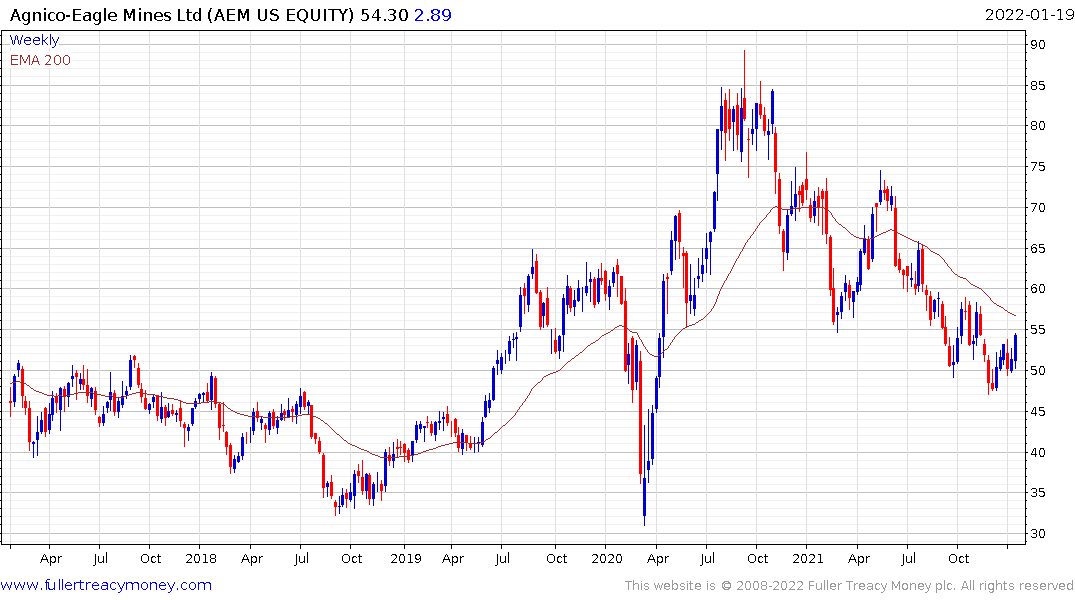 Agnico Eagle tested its 2010 peak in 2020 but then experienced a deep correction. It is now beginning to steady but will need to break the sequence of lower rally highs to re-instill confidence.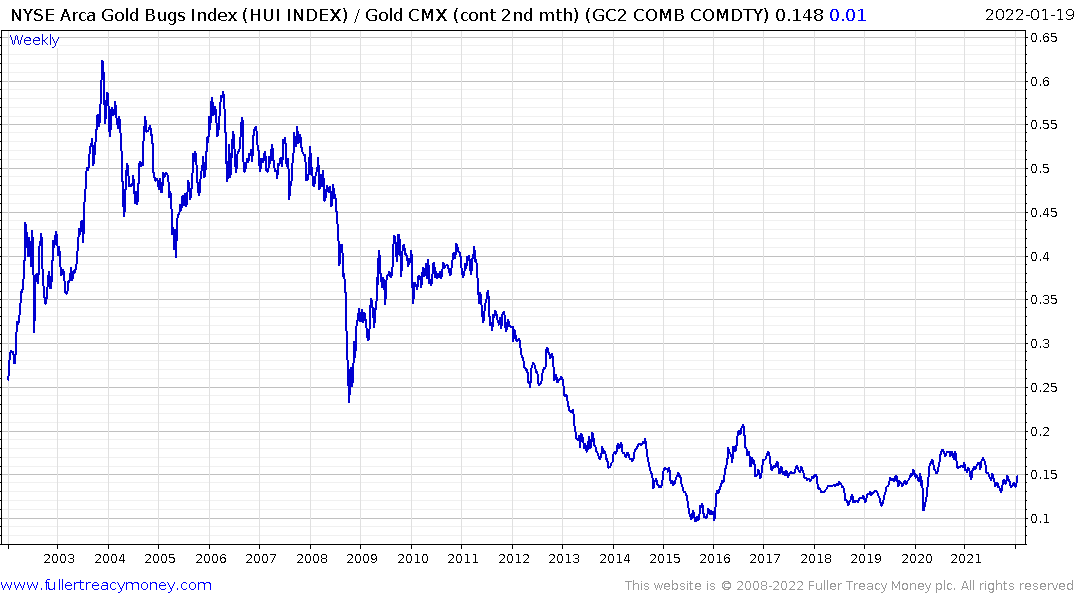 The NYSE Arca Gold BUGS Index/Gold ratio remains in an extended base formation which suggests investors are still unwilling to give gold miners' the benefit of the doubt despite the adoption of much more responsible cost control measures and all-in sustaining cost metrics.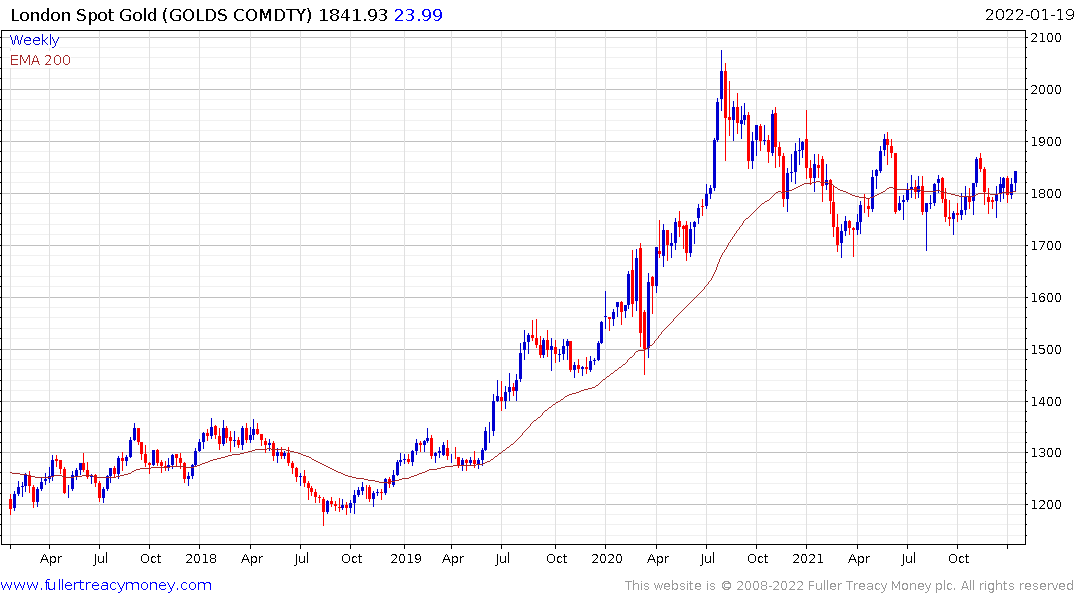 Gold has held a sequence of higher reaction lows since March 2021 and hit a new two-month high today. A sustained move above $1850 is likely to re-ignite speculative interest in the metal and we could quickly see a run-up to new highs.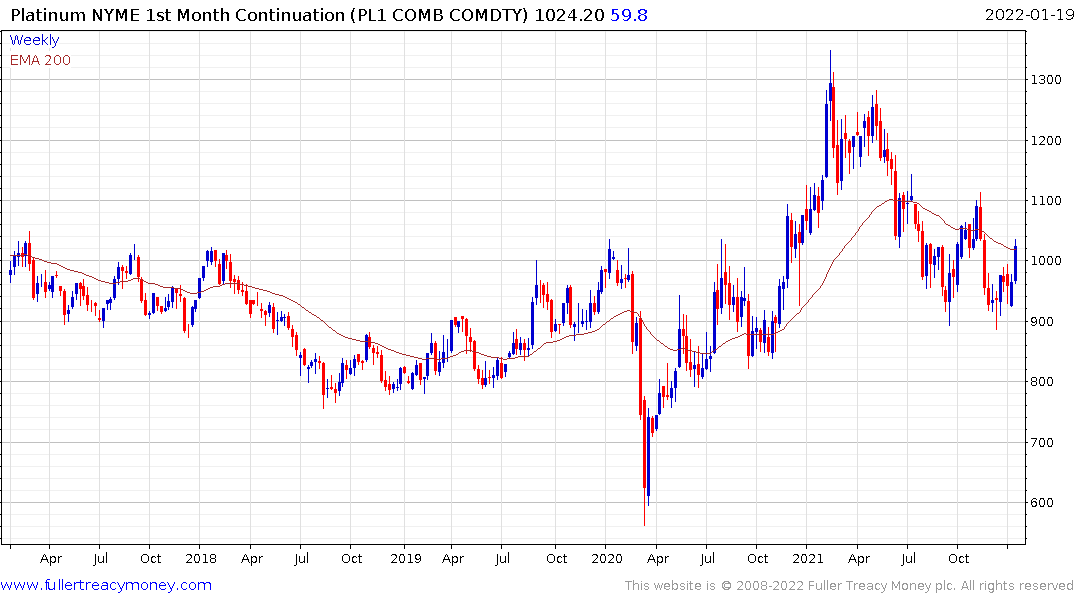 Platinum rebounded back above $1000 today and continues to exhibit first step above the base characteristics.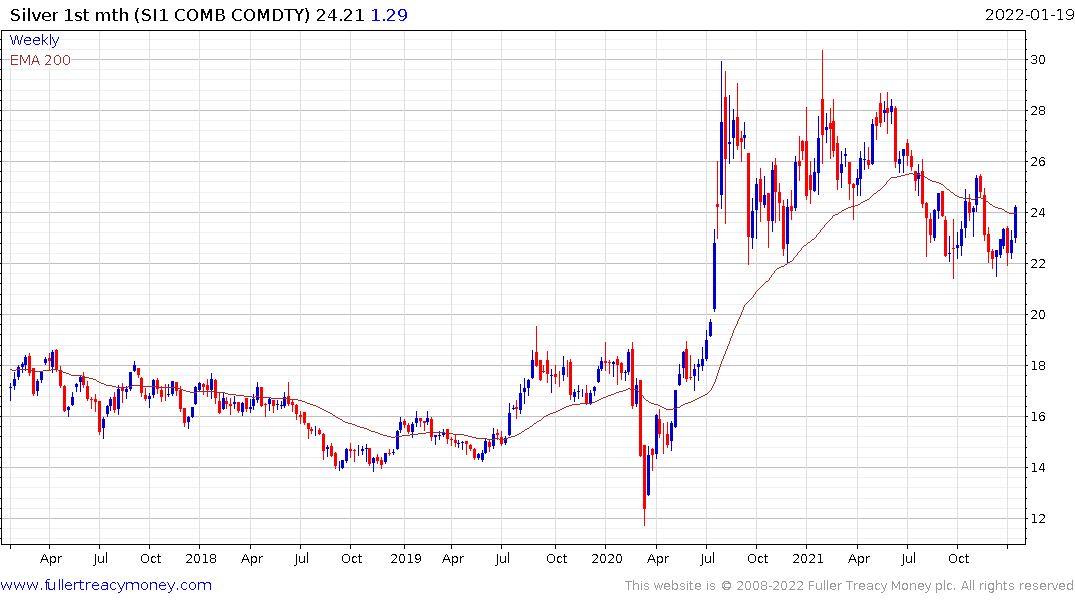 Silver has much better defined first step above the base characteristics.
Back to top