Asian Stocks Are Caught in the Longest Sell-off in 16 Years
This article by Ian C Sayson for Bloomberg may be of interest to subscribers. Here is a section:
"We see that light at the end of the tunnel, but we're still kind of in the darkness ourselves," Citi's Peng said. Investors need more concrete catalysts before they step in to buy stocks. "So that's the challenge for money managers."

"We are looking to be more constructive on Asian equities in the next quarter, if the current correction continues. Valuations will be more attractive and worth a look then," said Jason Low, senior investment strategist at DBS Bank Holdings Ltd.

"The good news is that valuations are looking more attractive now and technicals are oversold, which suggest that Asian stocks could be poised for a rebound in the next few months," Jasslyn Yeo global market strategist as JPMorgan Asset Management.
Among the top 18 holdings in the iShares MSCI Emerging Markets ETF, 9 are from China. The addition, first of overseas Chinese companies and Hong Kong listed companies followed by mainland listed shares has represented a significant reweighting of the basket over the last decade. Since so many commodity producers rely on Chinese demand growth for exports the country's influence is even greater than might initially be apparent.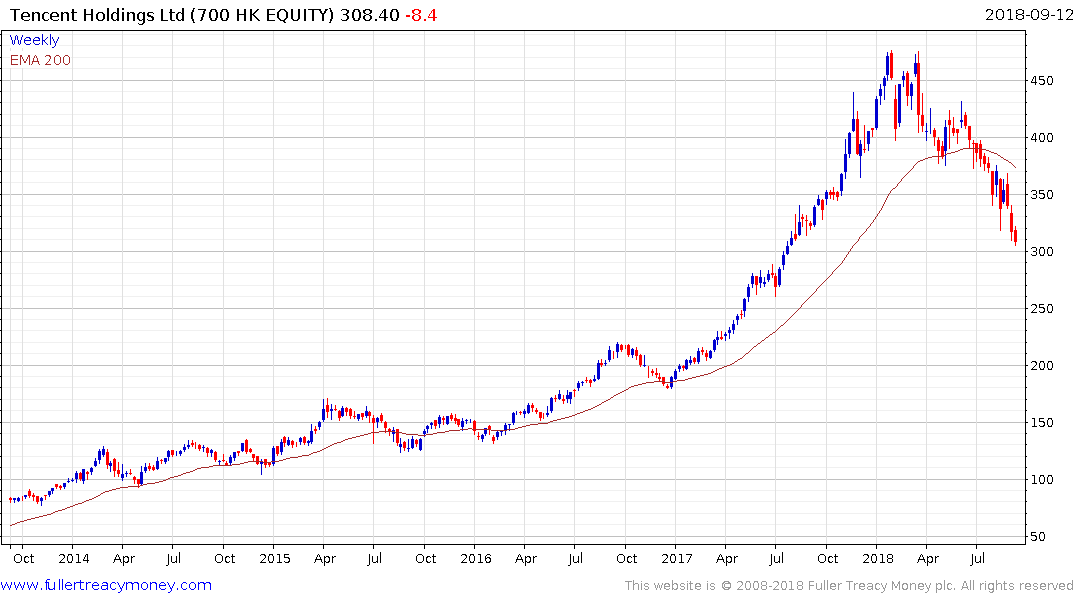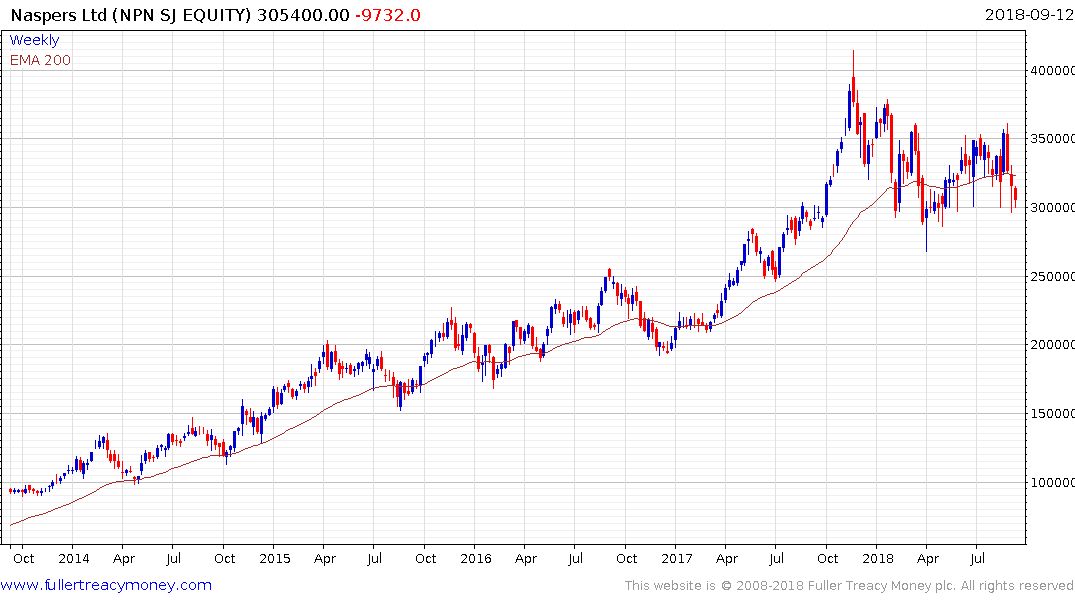 Tencent is the largest constituent and because Naspers has a significant holding in the company, the share effectively has a double listing in the Index, taking its weighting to 6.34% even following its decline this year. The share has been trending lower all year and is short-term oversold. While potential for a reversionary rally is increasing, a break in the medium-term progression of lower rally highs will be required to question the downward bias.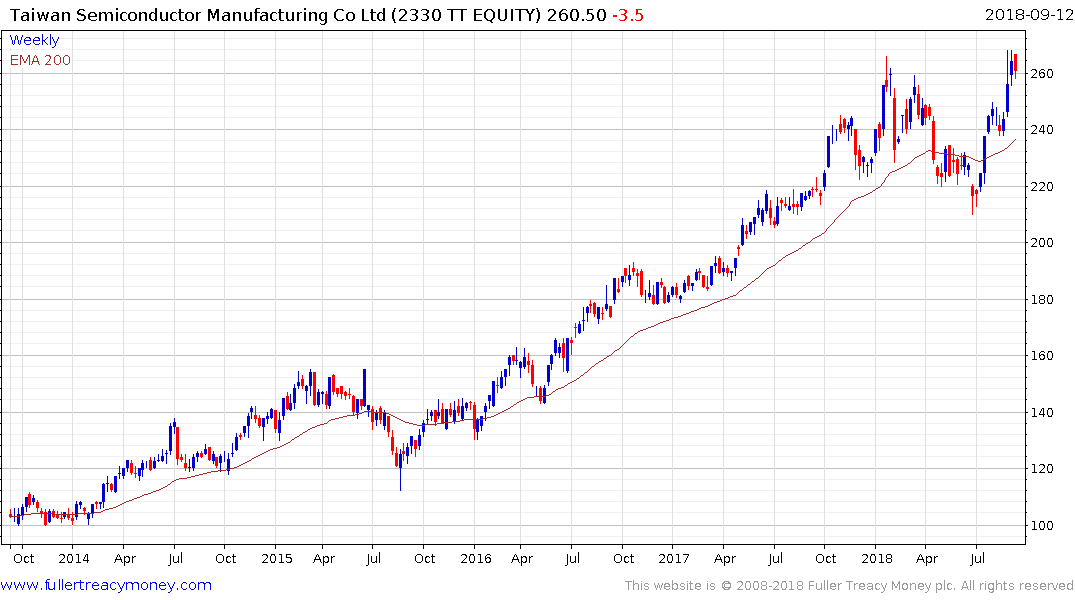 Taiwan Semiconductor is the second largest holding at 4.16% and it remains in a reasonably consistent medium-term uptrend.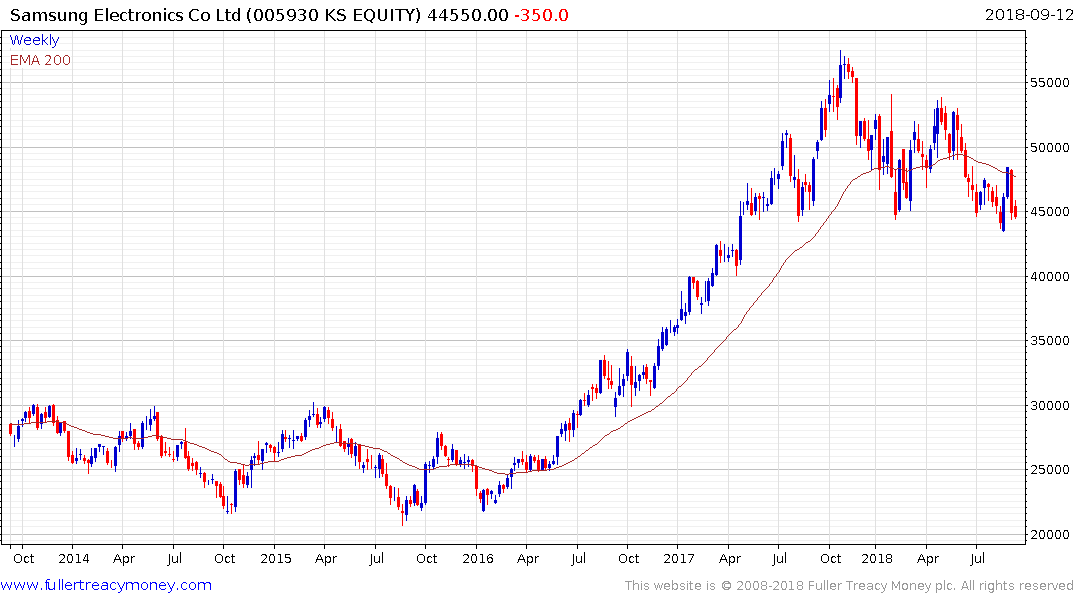 Samsung Electronics represents 3.79% of the Index and held a progression of lower rally highs since late last year. It encountered resistance in the region of the trend mean two weeks ago and a sustained move above KRW48000 will be required to check the downward bias.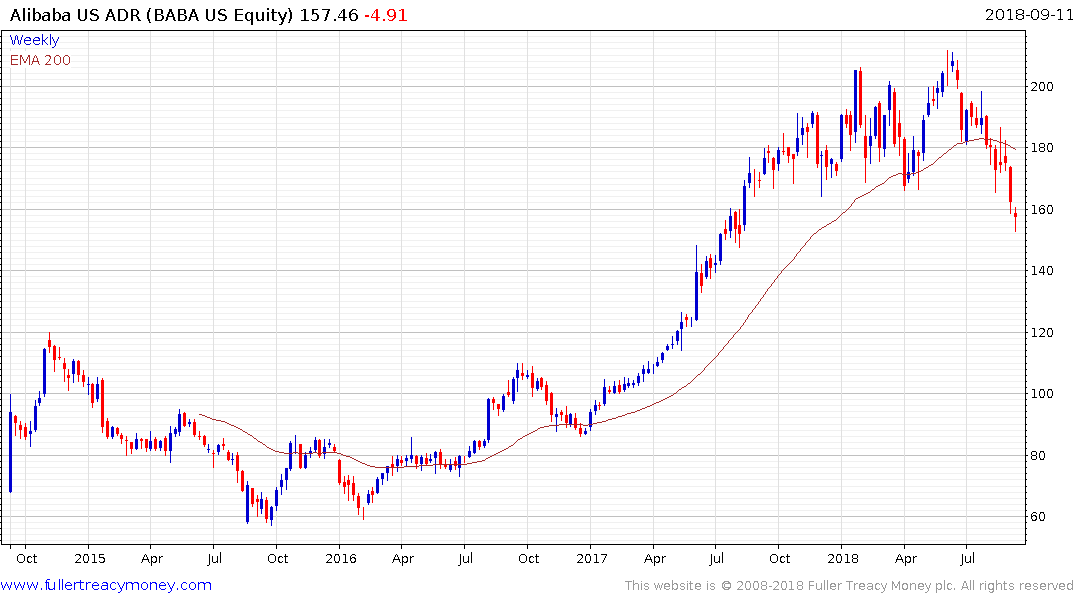 Alibaba occupies 3.7% of the fund and is somewhat oversold in the short-term. However, a sustained move back above $180 will be required to question medium-term top formation completion characteristics.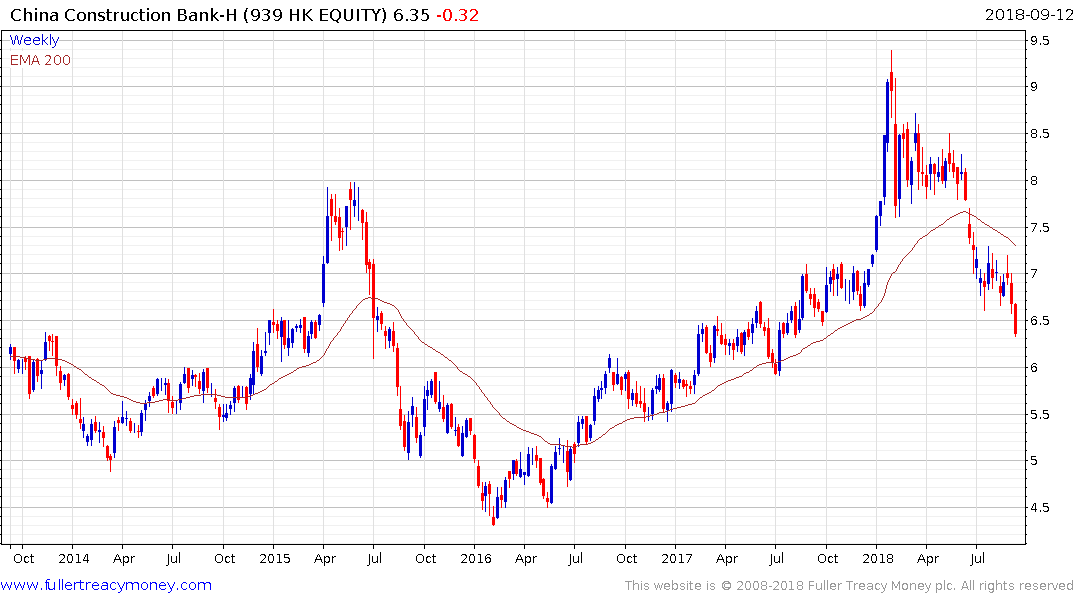 China Construction Bank represents 1.6% of the Index and broke downwards from its most recent range this week to extend the medium-term downtrend.
There is no doubt that value is returning to Asian markets as medium-term declines unwind valuation overreach. However, the majority of the above shares has not yet demonstrated that medium-term lows have been reached. Meanwhile some of the smaller ASEAN markets such as Vietnam and Thailand are exhibiting relative strength not least because they do not occupy large weightings in the types of indices popular among ETF investors.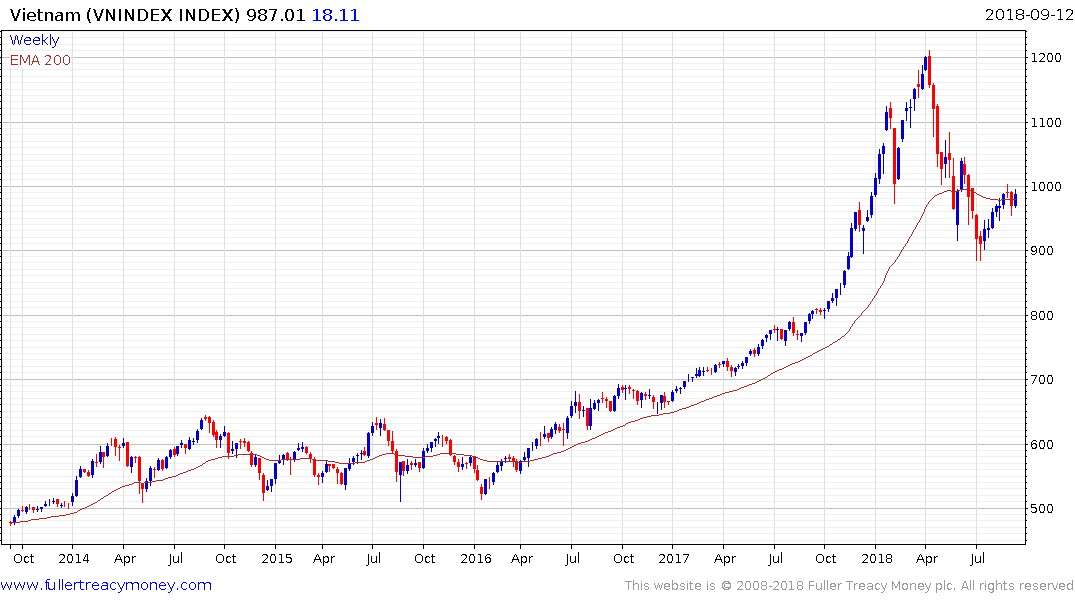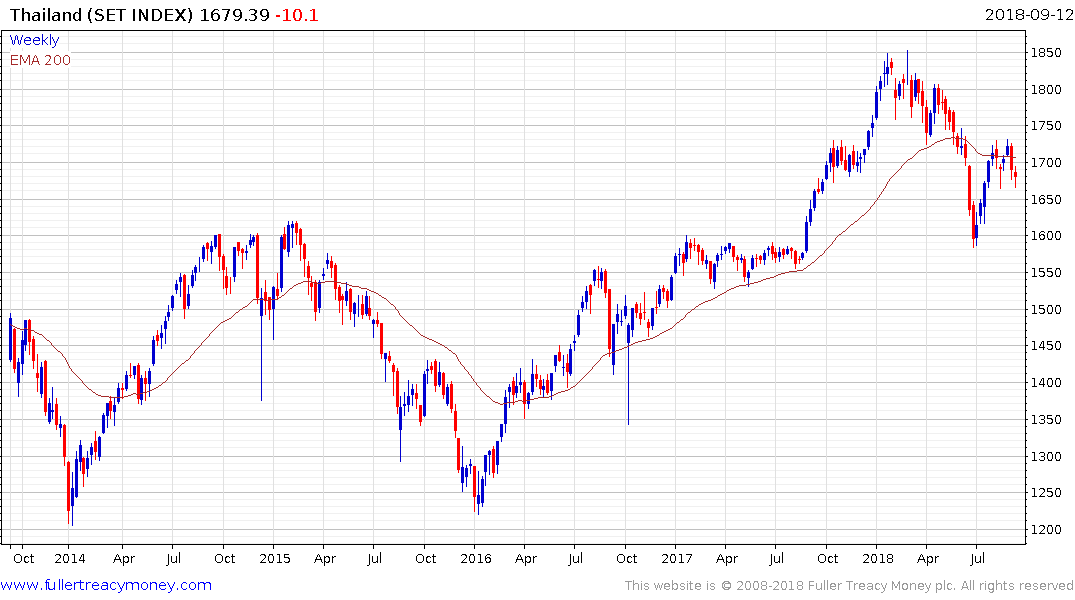 Back to top