Amazon's stock is misunderstood for these 3 reasons, according to an analyst
This article from Bloomberg may be of interest to subscribers. Here is a section:
"First, we believe the current growth rate is depressed by the overall softness in consumer discretionary spend," Mahaney wrote of Amazon's retail business, which he expected will grow revenue by 10% this year, compared with 13% last year. An improvement in macroeconomic trends "should enable an acceleration in North American Retail revenue growth."

Further, Amazon could see big revenue benefits as it continues making its shipping times ever speedier. As Mahaney wrote, "the faster the shipping, the greater the demand."

On the cloud-computing side of the business, Mahaney saw the potential for an even more dramatic slowdown in the near term. Revenue there could increase by only 10% or 11% in the second quarter and 16% for the whole of 2023, by his estimates, versus 29% in 2022.

But he also saw room for Amazon to drive a growth inflection after the second quarter of this year, driven by easier comparisons, traction for artificial-intelligence workloads and a relaxation of "optimization" efforts like discounts and bundled renewals.
The reason Amazon is rebounding is because investors are betting its AWS data centres will be used for AI computing resources. There is logic to that assumption since AI requires a multiple of the computing power devoted to cloud or search.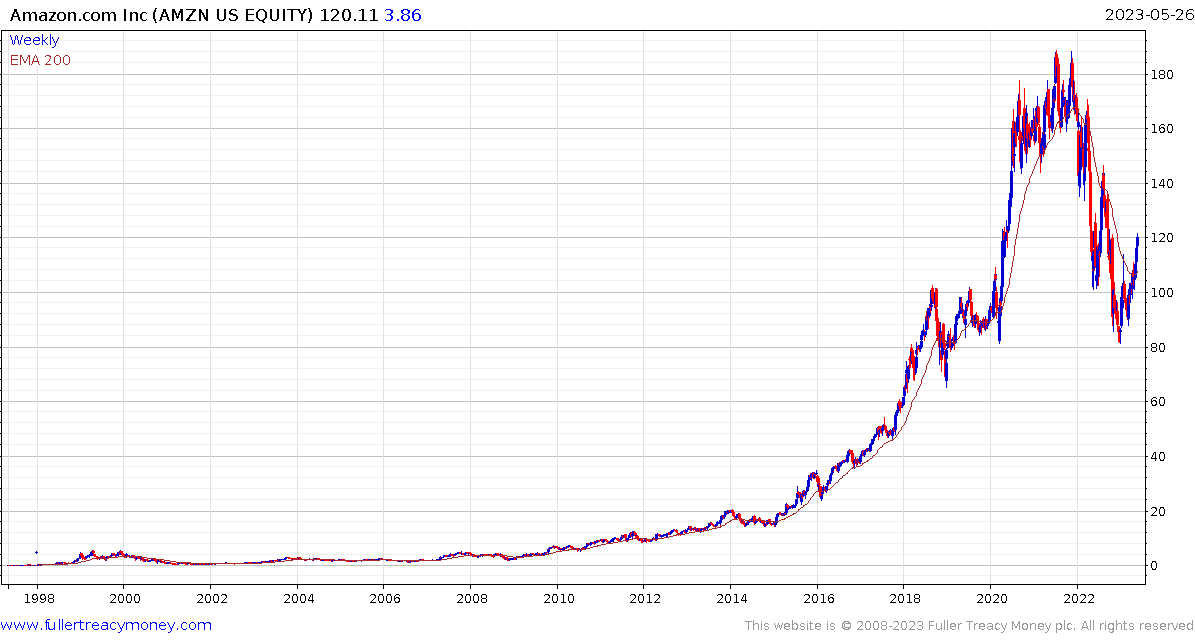 The share has broken the medium-term downtrend and a sustained move below the 200-day MA would be required to question potential for additional upside.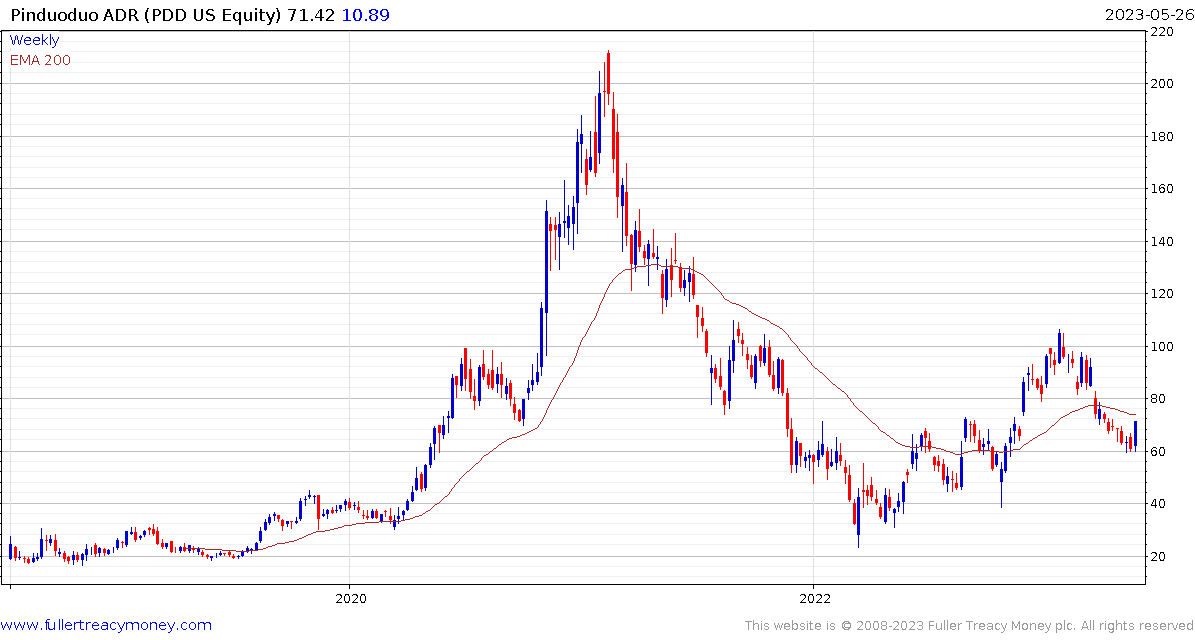 PDD jumped today on the success of its Temu cut price shopping app which has been among the most downloaded on iTunes over the last six months. Amazon encouraged Chinese manufacturers to list directly on its site but takes around half the sales price. Temu allows the same sellers access to the US market for a much lower fee. The share has broken its four-month downtrend.
Back to top