After hurricanes, flood of storm-damaged cars heading for market
This article from the Chicago Tribune may be of interest to subscribers. Here is a section:
Scafidi expects the number of flood-damaged cars to be greater for Harvey than it was for Hurricane Katrina in 2005, both because of Harvey's bigger footprint and because in the last 12 years more vehicles rely on computer technology and electronics.

"Beneath the surface, water can permanently damage computers that control everything from the gas pedal to steering," said Cliff Wood, chief operating officer at CarMax, a leading used car dealer.

Katrina damaged about 600,000 vehicles, Basso said. Carfax is still working on an estimate for Harvey.
It has been my experience that insurance companies are more than willing to write off cars even with little more than superficial damage, so they are likely to have little compunction in writing off flood damaged cars. Even if the estimates of upwards of half a million vehicles being written off are too high, there are still going to be a lot of new cars bought or leased in the next few months as people claim insurance.

The three main producers of pick-up trucks Ford, GM and Fiat Chrysler have been in need of a bullish catalyst. Their relatively sound businesses have been eclipsed by the surge in enthusiasm for shares like Tesla but the reality is these companies still produce and sell millions of vehicles a year even with the most bullish scenario for electric vehicles.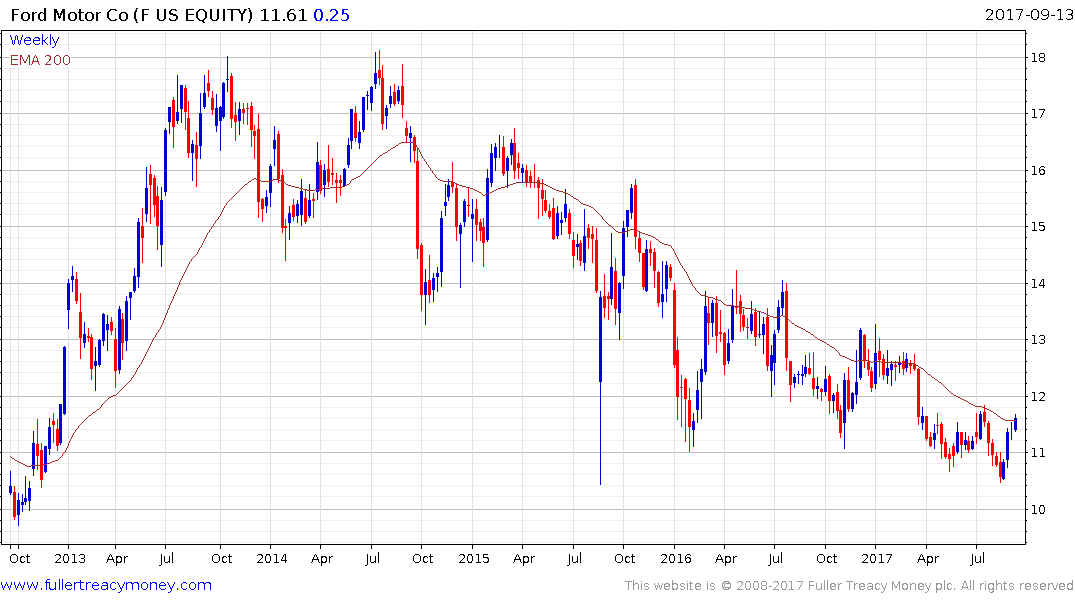 Ford (Est P/E 6.65, DY 5.19%) has rallied since late August to test its three-year progression of lower rally highs and a sustained move above the trend mean would signal a return to medium-term demand dominance.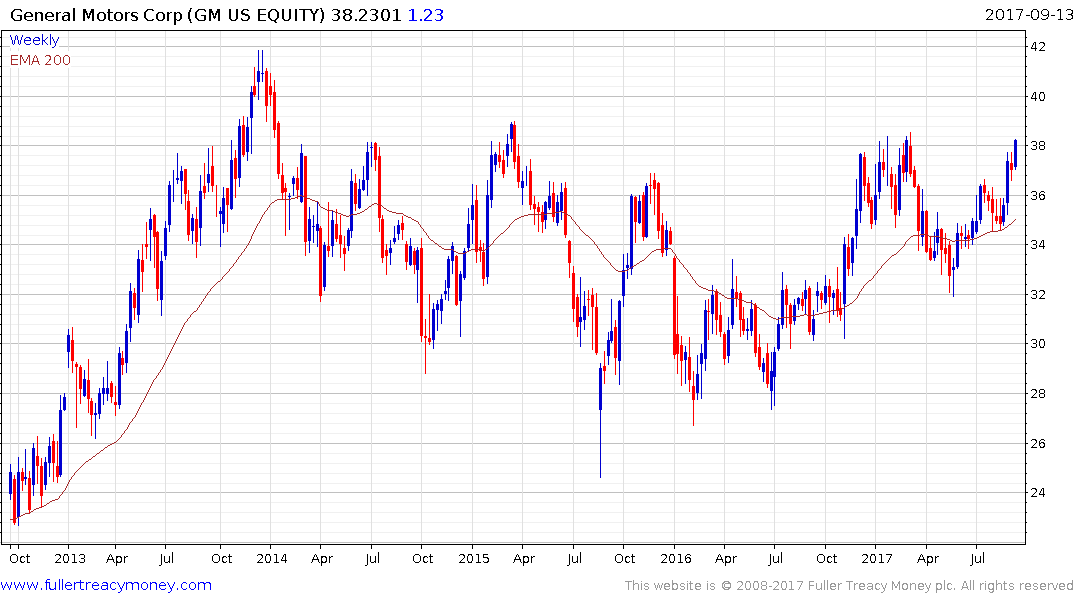 GM (Est P/E 6.18, DY 3.98%) has held an upward bias within its almost four-year range since late 2015 and a break above $40 would signal a return to medium-term demand dominance.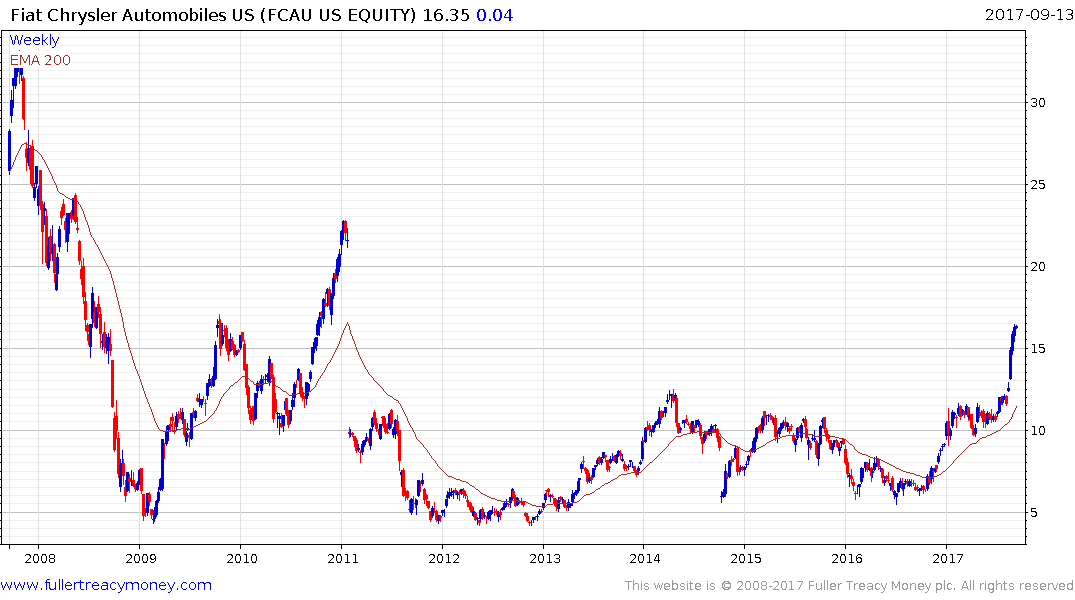 Fiat Chrysler (Est P/E 6.51%, DY N/A) has been buoyed by speculation the Chrysler brand may be acquired by Great Wall Motors. The share has surged higher over the last five weeks and, while overextended relative to the trend mean, a clear downward dynamic would be required to check momentum.
Back to top