Treasuries Gain as Investors Assess Debt-Ceiling Accord Impact
This article from Bloomberg may be of interest to subscribers. Here is a section:
Mounting rate-hike expectations have pushed short-term yields up relative to longer-term ones, flattening the Treasury curve. The flattening continued Tuesday as yields declined, briefly pushing 30-year yields below the five-year for the first time since March.

The trend has temporary support from Wednesday's month-end bond index rebalancing, which may create demand for the long-maturity Treasuries created during the month in quarterly auctions.

Later this week, Friday's release of US labor market data for May has the potential to alter expectations for Fed policy. Job creation exceeded economists' median estimate in April and each of the previous 12 months. However Fed officials in their public comments have been divided on how to balance an anti-inflationary stance with the possibility that the central bank's 10 rate increases totaling 5 percentage points in the past 14 months warrant a pause in June.
The deal announced over the weekend relies on capping spending and growing defense spending below the rate of inflation. The headline impact will be to grow the national debt less quickly. That is supporting Treasury prices today.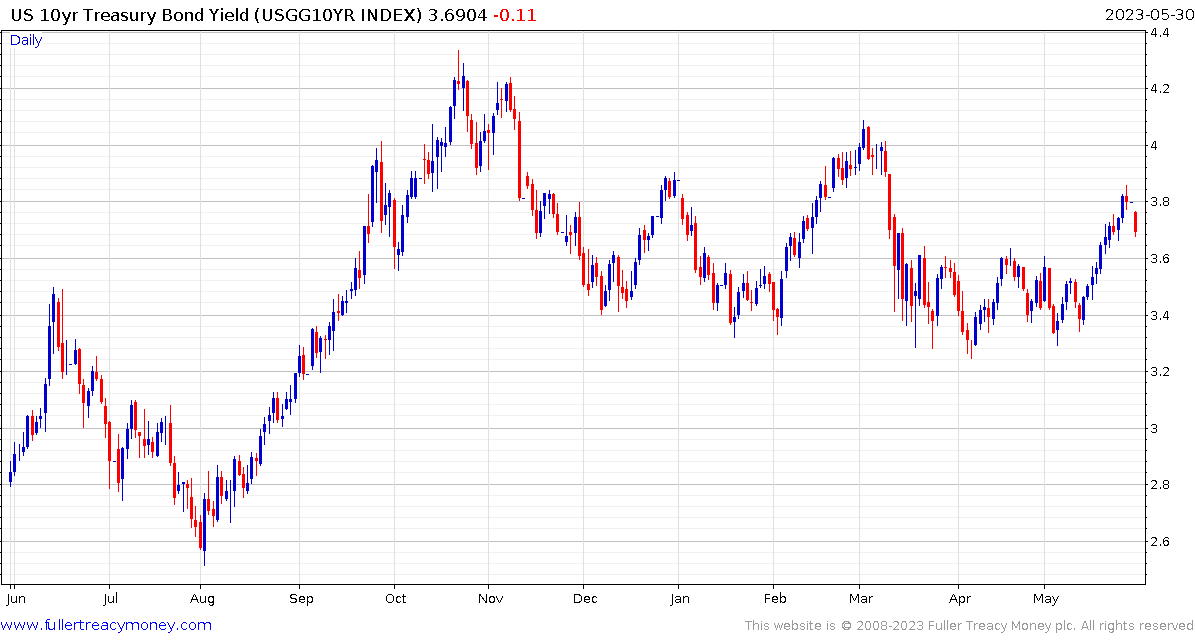 The caveat is military spending will ramp up as required because Congress can vote to do so at any time. The agreement reached kicks the proverbial can down the road but does nothing to address the long-term deficit trajectory.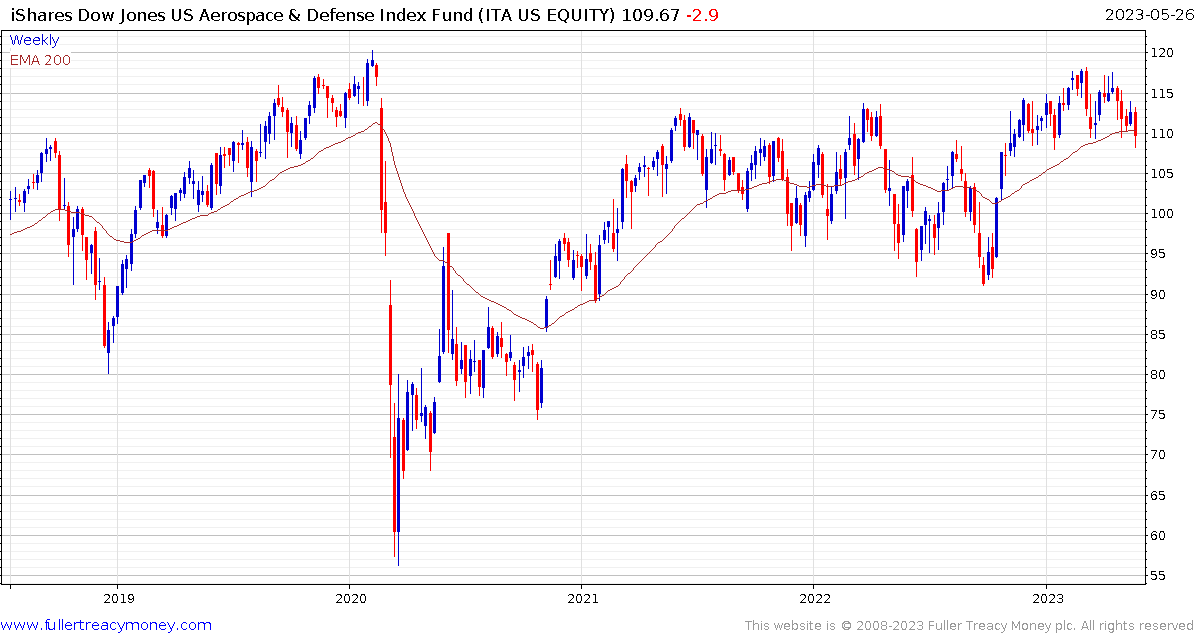 The iShares US Aerospace & Defense ETF firmed today from the region of the 200-day MA.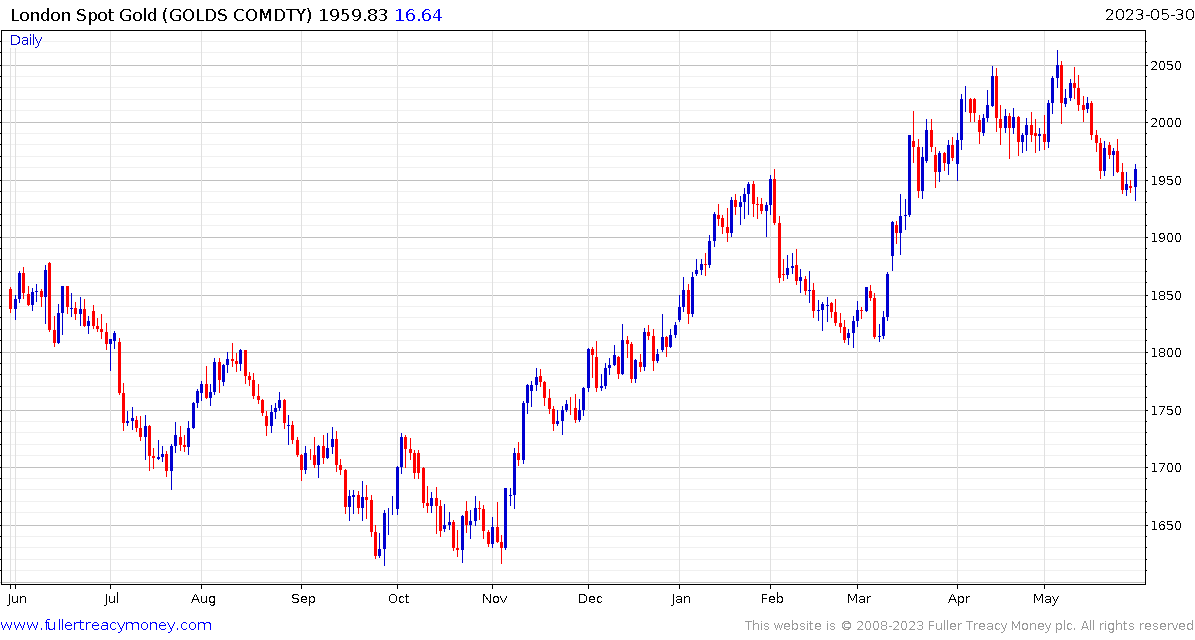 Gold posted an upside key day reversal from the region of the lower side of the two-month range. The net effect of the debt ceiling agreement is more short-dated bond issuance. That further compressed the yield curve and enhanced the appeal of gold because it means greater supply of dollars.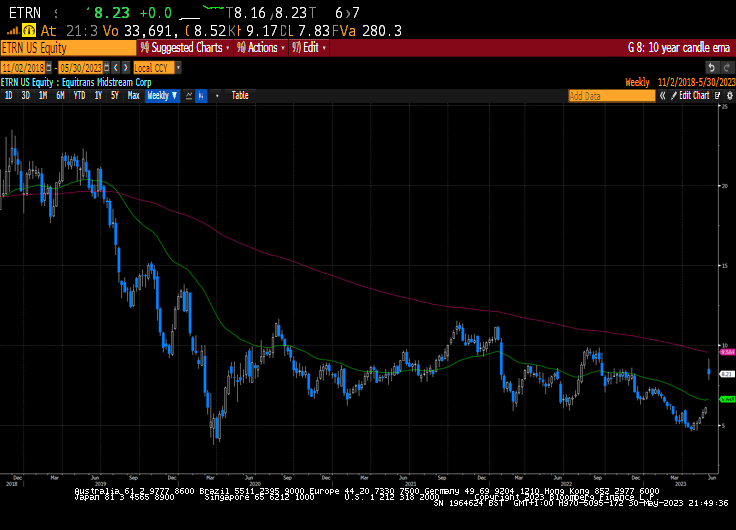 Equitrans Midstream Corporation (Est P/E 16.67, DY 7.2%) surged on the news support for a pipeline in the Appalachians will be included in the bill.
Back to top