Shell's Great Natural Gas Earnings Had a Helping Hand From Oil
This article by Kelly Gilblom and Dan Murtaugh for Bloomberg may be of interest to subscribers. Here is a section:
Shell is the world's largest liquefied natural gas trader and sells most of the fuel on long-term contracts linked to oil prices. Some of those agreements are structured with a three-month lag, Chief Financial Officer Jessica Uhl told reporters on a conference call. That means that while global gas prices were tanking, Shell was still reaping benefits from a crude rally that sent Brent prices to the highest level in four years in early October.

"We have a business structured predominantly around long-term contracts, mostly oil linked," Uhl said. "The price environment doesn't have material impact on our business." In addition, Shell also benefited from trading. The gas business was buoyed by a $234 million accounting gain in the value of its commodity derivatives. Shell's rival, BP Plc, told investors on Tuesday that its strong trading earnings reflected shorting gas contracts..
Natural gas is the big winner from the demise of coal. Not only is it now cheaper than coal, because of tighter emissions regulations and unconventional drilling, but it is also less polluting. That's particularly important for Asia which has some of the most polluted cities in the world and where standards of living are increasing most rapidly which is creating demand for clearer solutions.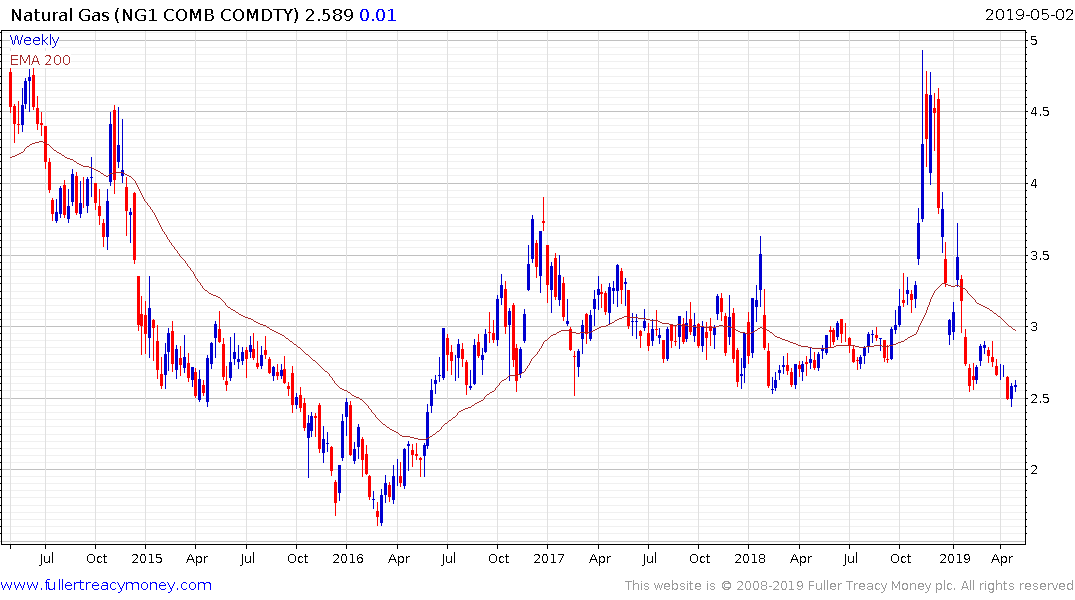 Henry Hub prices are barely steady in the region of $2.50. while this region represents lower side of the almost three-year range, a clear upward dynamic will be required to signal a return to demand dominance.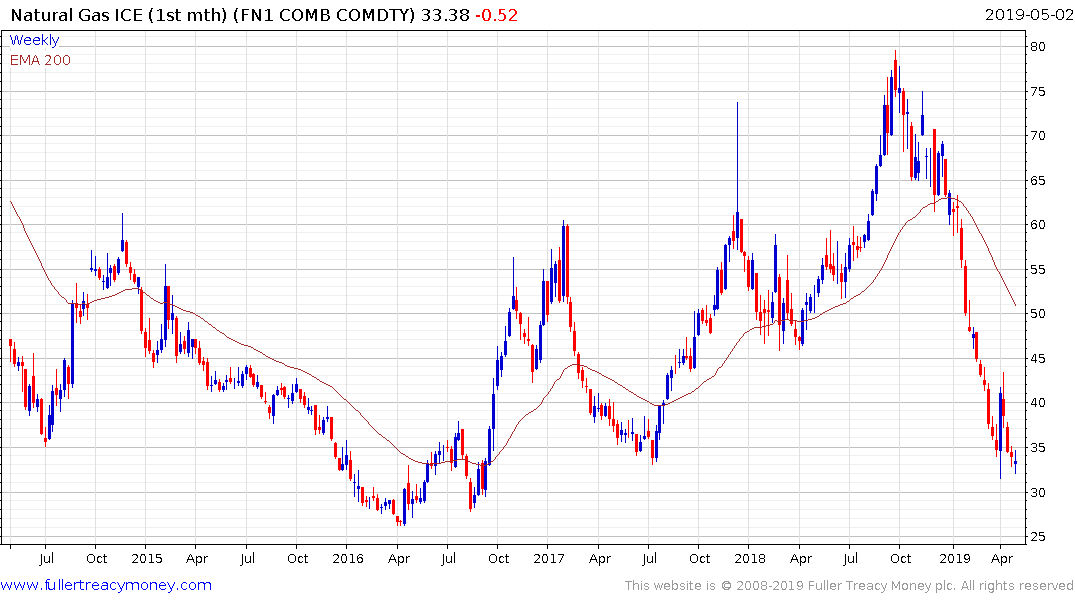 UK natural gas prices have collapsed since the late 2018 peak and are back testing the lows from 2017 and 2016. The 33 area appears to be offering at least a near-term area of support.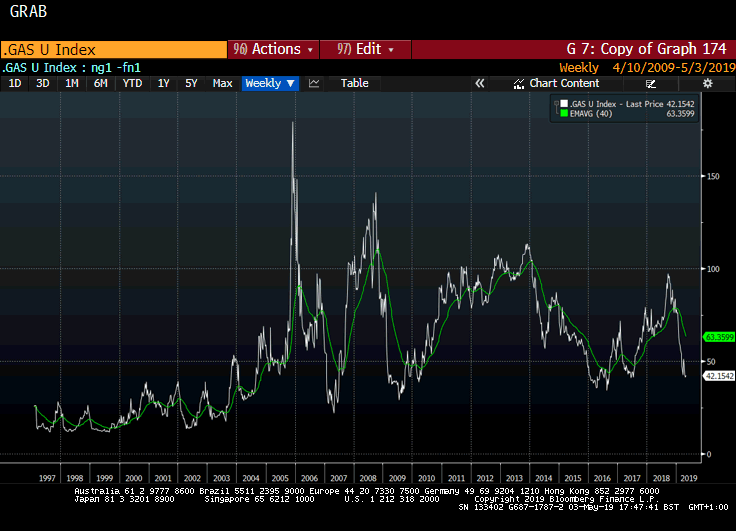 The evolution of the LNG market suggests the wide discrepancies between regional pricing will eventually compress. That has certainly happened this year with the collapse in UK pricing taking the currency adjusted spread back to the lows seen over the last few years. 40 cents is about as narrow as the spread has been over the last 15 years so there is scope for UK gas to outperform.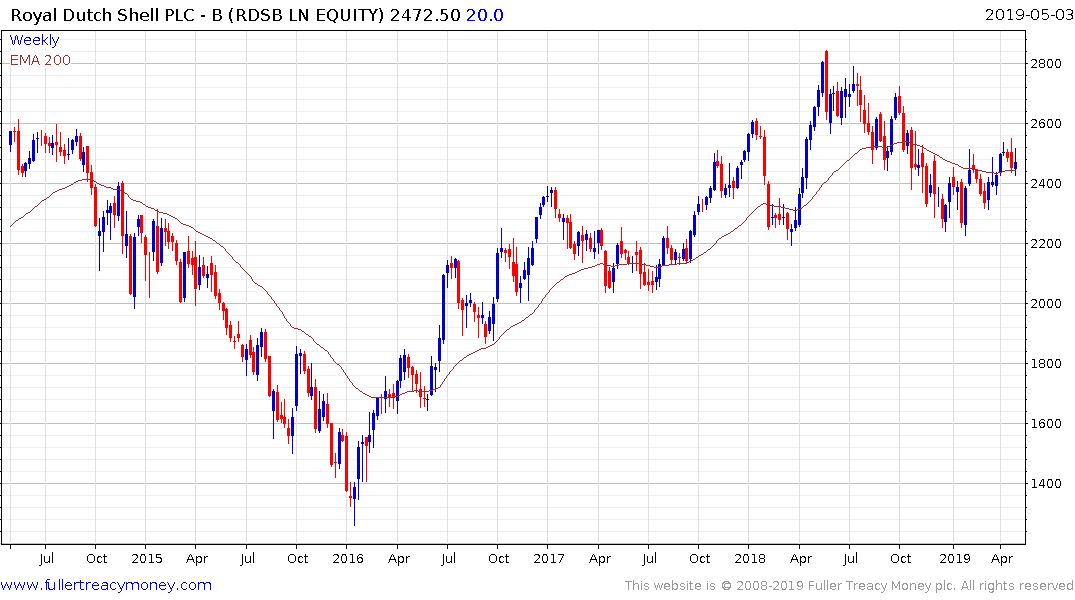 Royal Dutch Shell has held a sequence of higher reaction lows since January and is now pausing in the region of the trend mean; having broken the downtrend from the 2018 peak.
Back to top