Prigozhin Says He Didn't Plan to Overthrow Russian Government
This article from Bloomberg may be of interest. Here is a section:
Wagner mercenary group chief Yevgeny Prigozhin released an audio recording in which he discussed the past weekend's events and said his group didn't plan to overthrow the Russian government.

March toward Moscow showed serious security problems in the country, he said in a recording released on Telegram that didn't specify from where he was speaking.

Prigozhin said he launched march because he wanted to preserve Wagner as a military group and not come under the command of the Defense Ministry.

Belarusian President Alexander Lukashenko helped find a negotiated solution to the weekend's events, he confirms.

Belarusian President Alexander Lukashenko earlier brokered a deal in which Prigozhin ended the revolt in return for Putin letting him travel to Belarus and dropping criminal mutiny charges, the Kremlin earlier said.
Wars are full of surprises. Over the weekend, the spectacle of an armoured column, intermixing with civilian traffic, on the way to Moscow is something the whole world is pondering the implications of. At a minimum it raises questions about the control Putin has over his warlords and generals. It is also yet another example of how mercenary armies are loyal to themselves and eventually have to be put down.
There is another way of thinking about this saga. I've seen several articles over the last six months talking about how Russia is sending thousands of troops into Belarus and has also stationed nuclear weapons there. Now, Russia's most successful warlord is heading into exile in the same country with potentially thousands of his most hardened fighters. That smells more like a Trojan horse type action against Ukraine than retirement.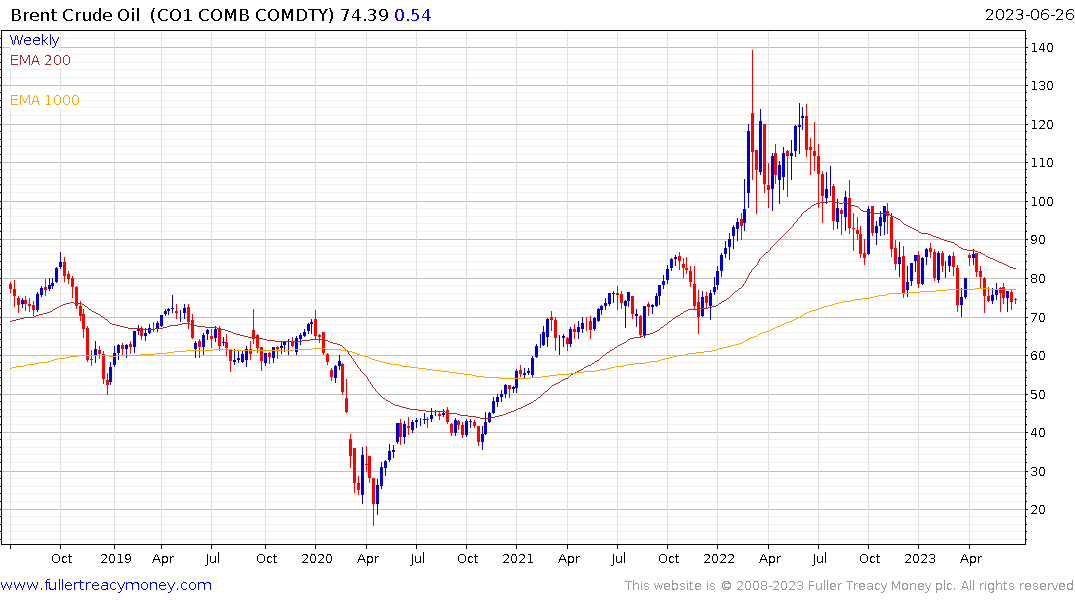 For now, oil prices are unchanged by these developments but wheat prices have broken their downtrend and are clearly recovering.
Back to top