Oil on Biggest Tear in Decade as Global Supply Cushion Vanishes
This article by Samuel Robinson for Bloomberg may be of interest to subscribers. Here is a section:
Fears are growing that the constriction of Iranian exports by U.S. sanctions and the collapse of Venezuela's oil industry will leave a deep shortfall in the market. Those worries have only been stoked this week as key producers from Saudi Arabia to Russia and the U.S. signaled their reserves are off limits.

Some of the world's largest oil producers and traders are warning that triple-digit prices could soon return, with negative consequences for the economy.

"There is concern in the market that the loss of barrels from Iran and Venezuela is not going to be made up for through extra supplies from particularly Saudi Arabia and Russia," said Gene McGillian, manager of market research at Tradition Energy. "Worries about trade relations affecting economic growth have fallen away."
Venezuela is unlikely to reverse supply declines under the current administration. Iran's export capacity has bene constrained by sanctions. Libya is also struggling to increase supply. Meanwhile we seldom hear that Mexico's supply has been trending lower for years and shows little sign of improving. The bright spot is Texas supply bottlenecks may be easing with a tightening spread between Midland and Cushing prices.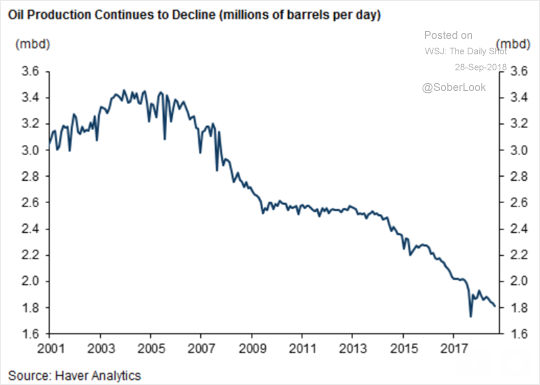 Brent crude oil broke successfully above $80 this week and a sustained move below that level would be required to question potential for additional upside.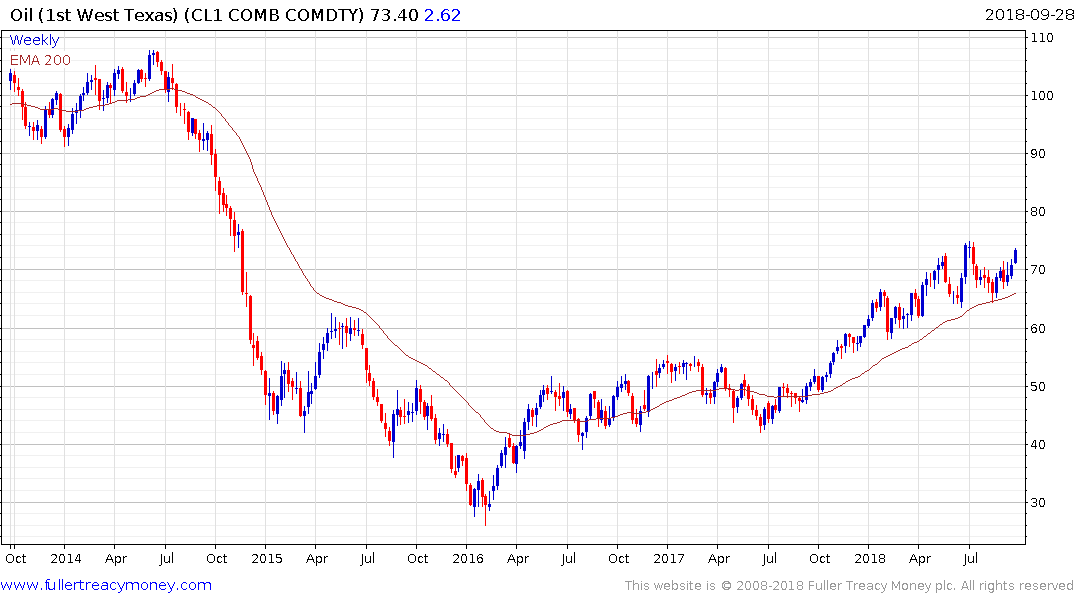 West Texas Intermediate continues to trade at an almost $10 discount to the Brent price at least in part as a result of the continued supply growth evident in the USA.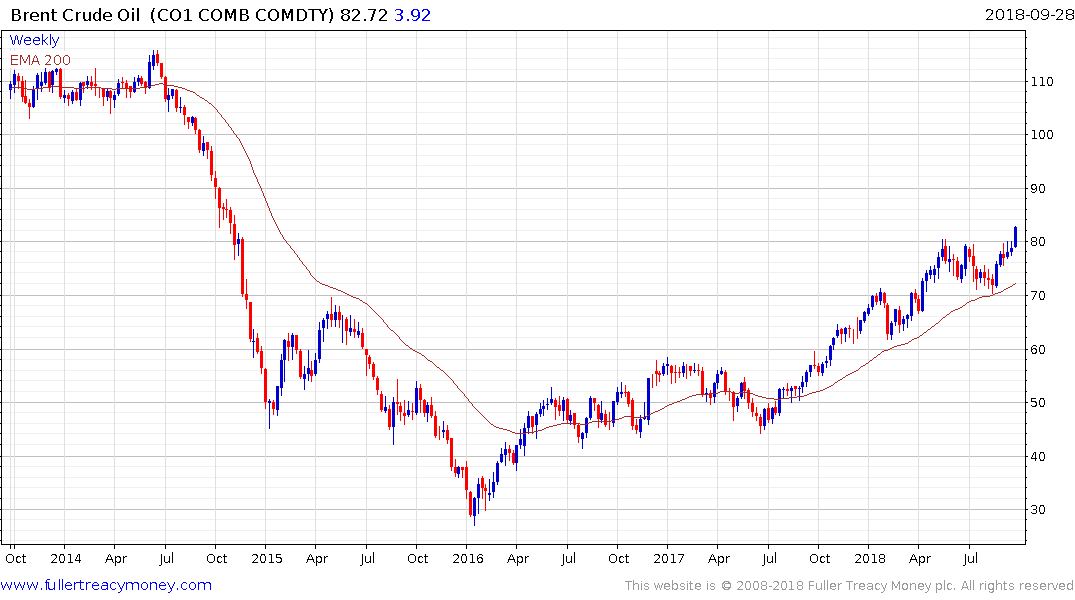 Surging oil prices represent a headwind for global growth but most especially for large importers like Europe, India, China and Japan. The simultaneous relative strength of the Dollar represents an additional challenge for consumers
Back to top