Oil Extends Losses as Goldman Forecast Adds to Demand Concerns
This article from Bloomberg may be of interest to subscribers. Here is a section:
Oil extended losses as Goldman Sachs Group Inc. cut its price forecast again, adding to a drumbeat of concerns about the outlook for demand.

West Texas Intermediate slumped below $68 a barrel after Goldman — which has had one of the more bullish forecasts for crude — made its third downward price revision for the global benchmark in six months, trimming its estimate to $86 for the end of the year on rising supplies and waning demand.

"Beyond the fact that a vocal crude bull cut their crude forecast again, physical market indicators also are shaking confidence of bulls expecting the market to shift from a surplus to a deficit in the coming months," said Rebecca Babin, a senior energy trader at CIBC Private Wealth. "Time spreads, which are the holy grail for traders assessing supply and demand dynamics, continue to deteriorate, fueling a massive risk aversion and prompting shorts to maintain pressure on prices."
Most commodity research focuses on supply because that is where the most volatility happens most of the time. Demand, by comparison, is more predictable and increases annually most of the time. It is when volatility creeps into demand projections that prices tend to swing around most because now two variables are present so outcomes are much more uncertain.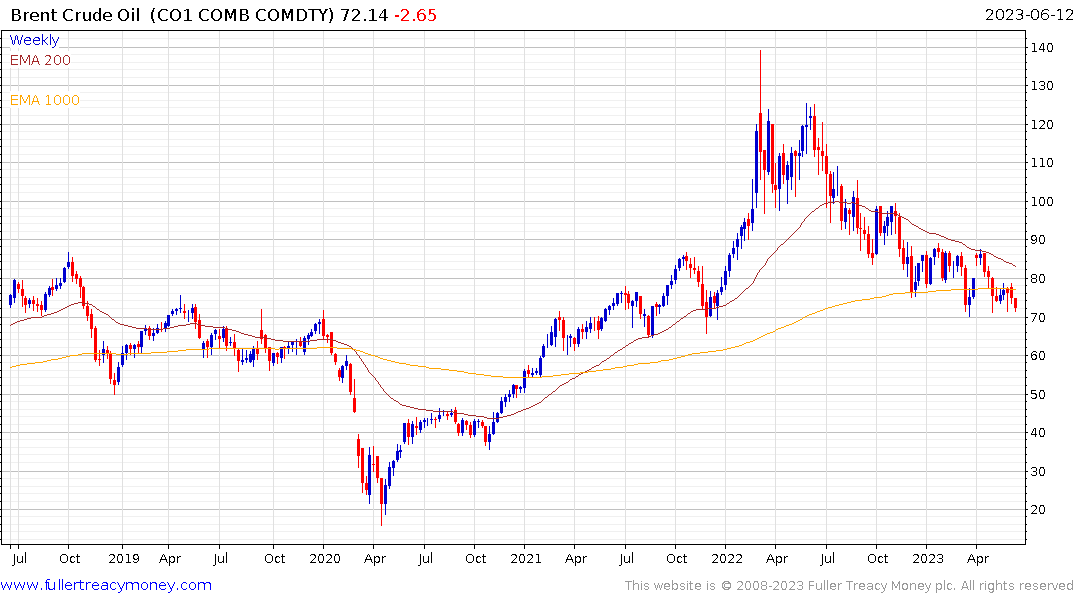 Brent crude has been very finely balanced as it ranges between $70 and $80. It is back testing the lower side of the range so a fresh bullish catalyst will be required to defray the risk of a break lower.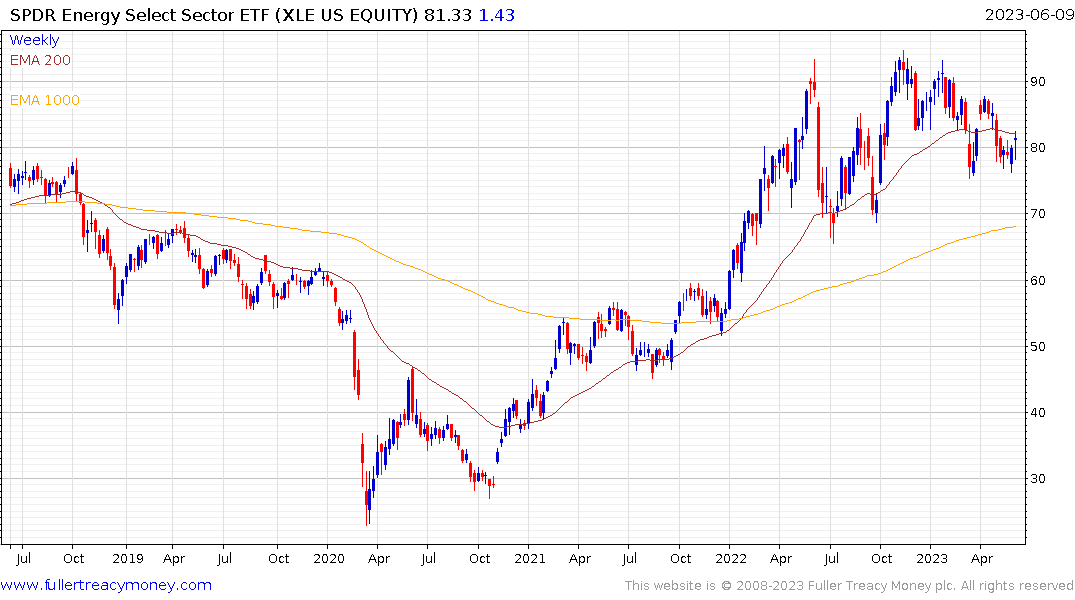 The Energy SPDR has not successfully pushed back above the trend mean but the medium-term sequence of higher reaction lows is still intact. This inert trading will be heavily influenced by the direction of oil's breakout when it comes.
Back to top