Oil Advances With Global SPR Release Smaller Than Expected
This article from Bloomberg may be of interest to subscribers. Here is a section:
Futures in New York rose as much as 2.6%, erasing earlier losses, after Tuesday's statement from the White House. While the headline size of the U.S. release is large, a significant chunk of the crude will be borrowed -- to be returned later -- leaving traders expecting tighter balances down the line. The U.S. is making the move in concert with China, Japan, India, South Korea and the U.K.

Oil prices have hit multiyear highs in recent months amid a global energy crisis that's added hundreds of thousands of barrels a day to consumption, while the world economy is grappling with surging inflation. The decision puts major consumers on a collision course with OPEC+, which views such a release as unjustified and may reconsider plans to add more supply at a meeting on Dec. 2.

"From OPEC's perspective, a cautious ramp-up is still the way to go," said Damien Courvalin, the head of energy research at Goldman Sachs Group Inc,, in a Bloomberg Television interview on Tuesday. "OPEC has no incentive to increase production aggressively and the SPR release probably comforts them."
COVID-19 numbers are ramping higher in Europe again. That holds out the prospect of rising case numbers in other regions as well. Against that background OPEC would be foolish to commit to spending on additional supply when it may not be used.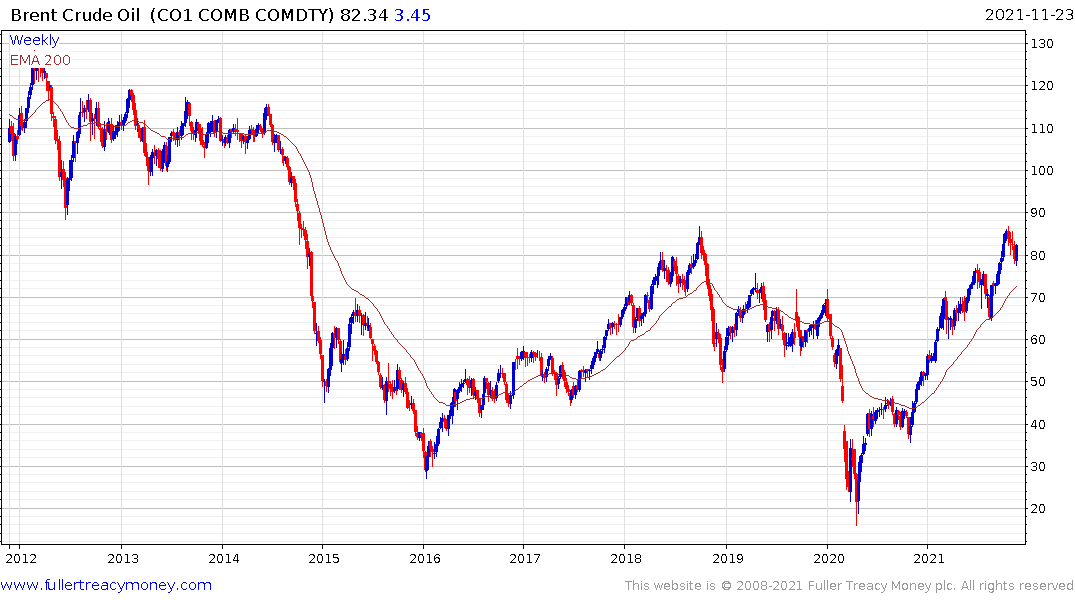 The awkward policy of trying to go head-to-head with the world's biggest suppliers by expending even small quantities from strategic reserves is only going to succeed in souring relations. Brent crude oil bounced back above $80 today to confirm support in the region of the upper side of the underlying range. A sustained move below yesterday's low would be required to question current scope for additional upside.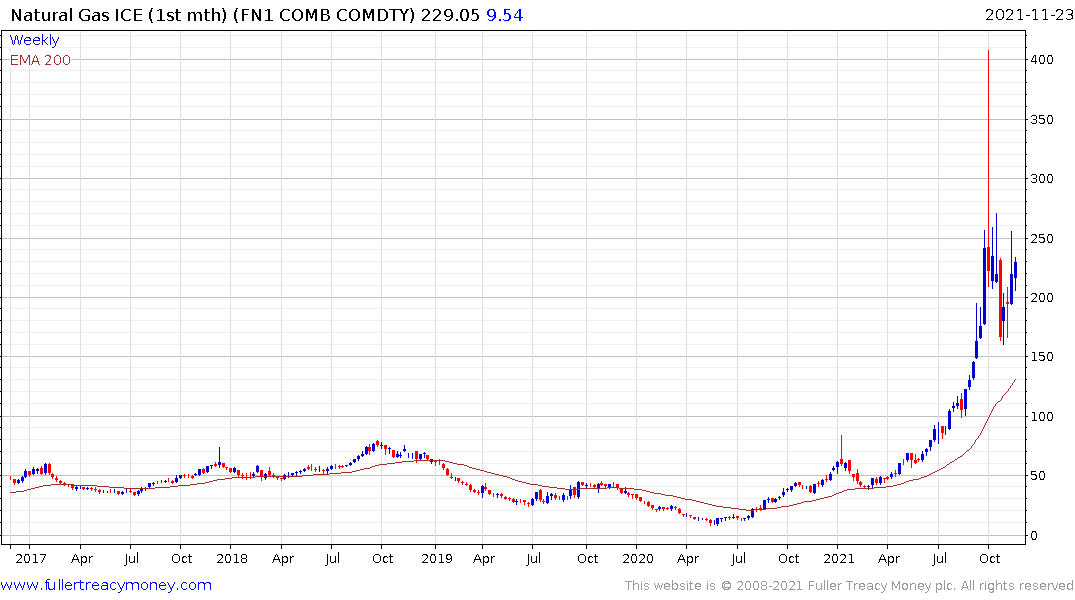 As if to add insult to injury, Europe's winds have stopped blowing…again, and an Artic blast is delivering unseasonably cold weather. UK natural gas is bouncing from the £200 level to confirm a higher reaction low following the big decline from the earlier spike.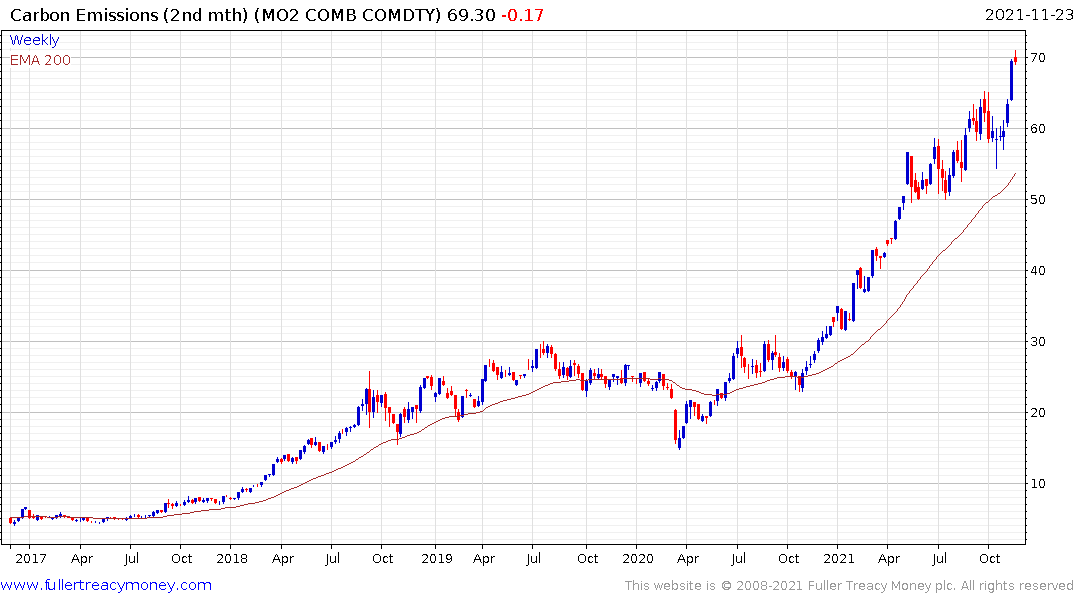 Carbon emissions futures are short-term overbought but the surge reflects how much coal powered electricity had to be brought online to compensate for the shortage of wind and natural gas.
Back to top