Interesting charts September 10th 2015
Onshore/Offshore Renminbi – Today's announcement that the Chinese government is going to permit foreign central banks greater access to the Yuan market, so they can hold the Chinese currency as part of their reserves had a marked effect on the offshore renminbi. The ratio between the onshore and offshore versions of the currency compressed sharply and helps put a lid on fears that capital flight was fuelling the arbitrage.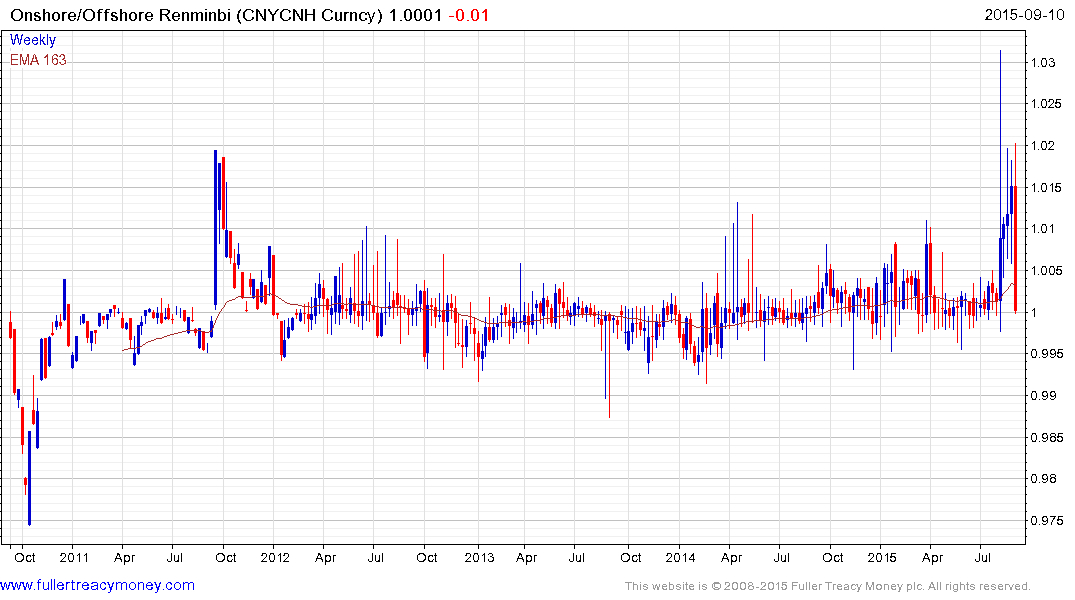 Australia – pulled back sharply today and will need to hold the 5000 area if support building is to be given the benefit of the doubt.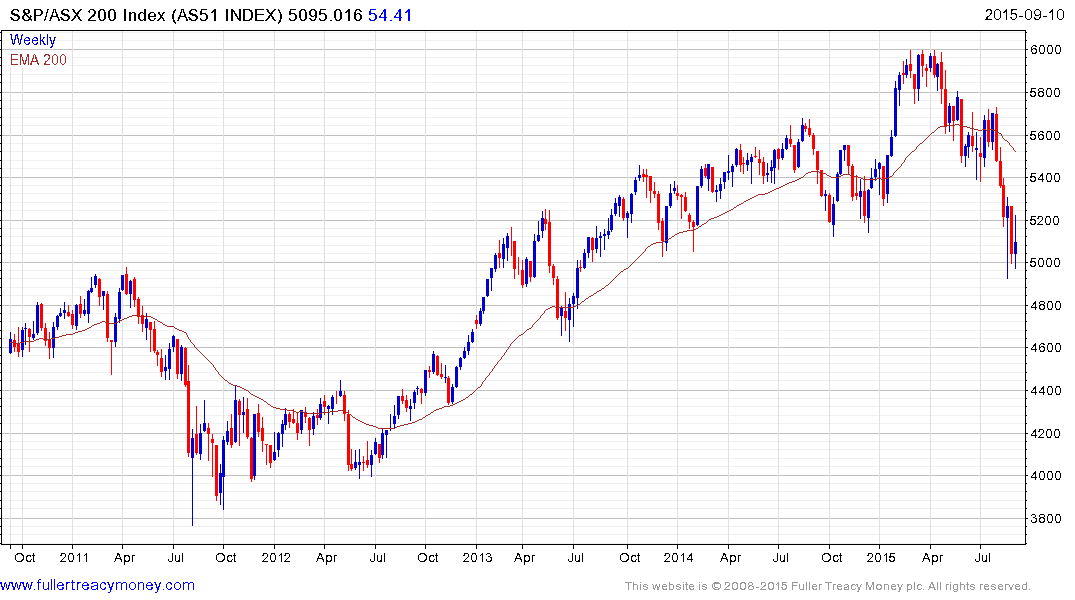 Royal Dutch Shell is pausing in the region of 1600p as it retests the late August low. A clear upward dynamic and move above 1700p would improve potential for a reversionary rally.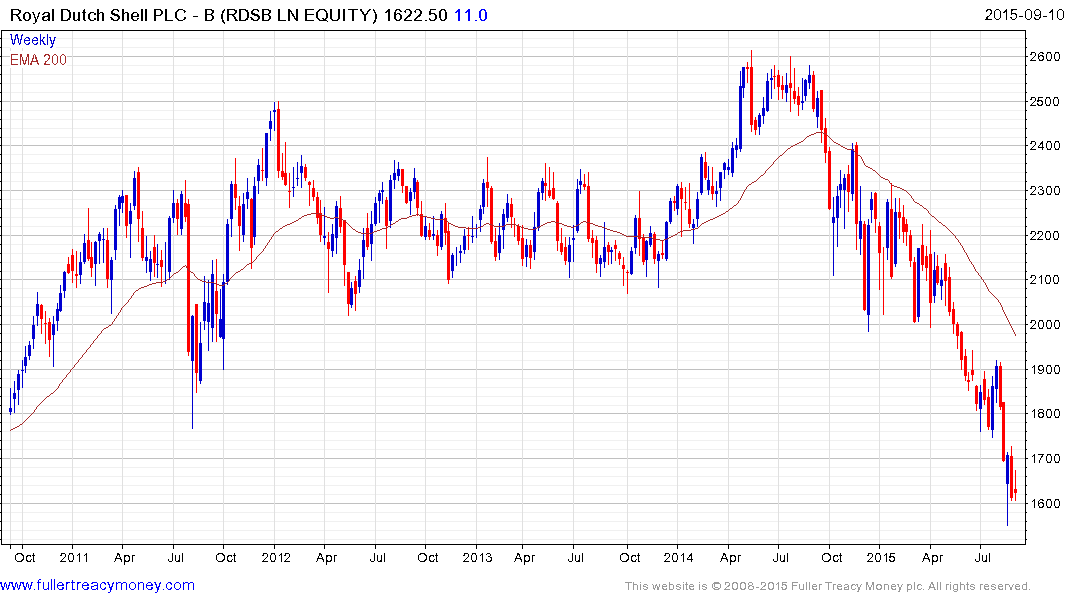 Back to top