Fertilizer Woes Paint Bleak Outlook for the Pantry
This article from Bloomberg may be of interest to subscribers. Here is a section:
Fertilizer plant shutdowns in the U.K. highlighted how critical the situation is, because it cut off supplies of carbon dioxide, a byproduct that's needed for everything from slaughtering animals to packaging food. A deal was struck this week to maintain output in the coming months, averting more chaos for the sector.

The risk is that it's just a quick fix. The owner of the British plants, CF Industries, said that CO2 users need to look for new sources of supply. An industry group also warned that temporary fertilizer-plant closures in Europe could become permanent.

It's a worrying sign for future harvests a time when global food prices are at a 10-year high. There are concerns that farmers in France, the European Union's top wheat grower, may find it hard to source fertilizers next spring, regardless of the price.

In Brazil, where a lot of farmers haven't secured their fertilizer needs or locked in prices yet, worries of non-delivery are increasing. President Jair Bolsonaro has said the nation faces the risk of fertilizer shortfalls next year due to falling Chinese output in the wake of high energy costs.
Substituting coal for natural gas is the most common-sense solution to reduces carbon emissions. Unfortunately, that is not nearly ambitious enough to satisfy the demands of carbon fanatics. The result is there is resistance to increases supply from any and all sources. That's putting pressure on fertiliser, carbon dioxide, heating and transportation costs.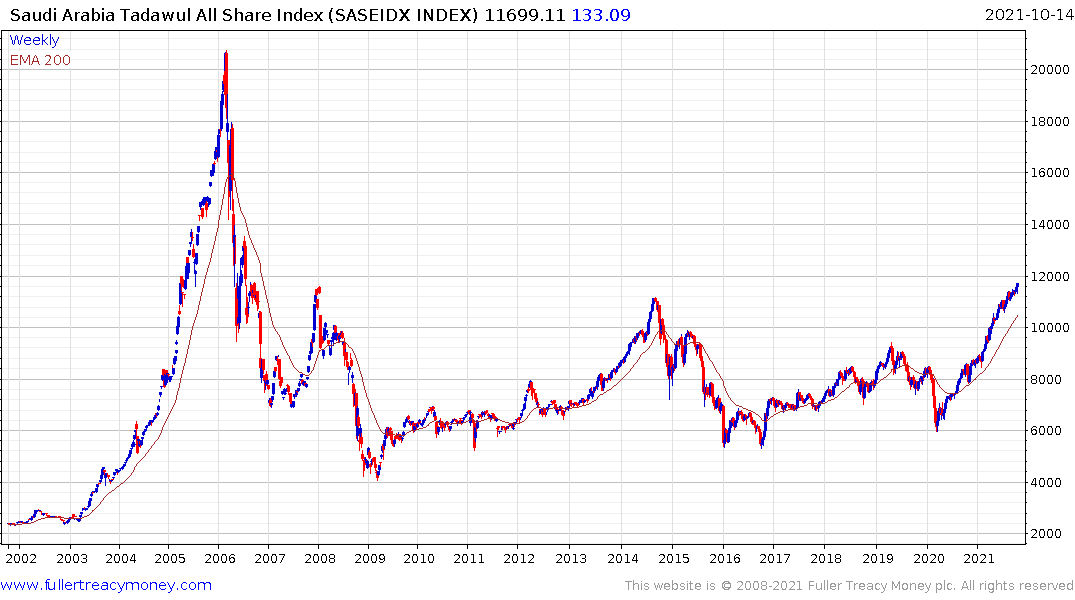 Saudi Arabia's merger of Saudi Aramco and Saudi Basic Industries Corporation (SABIC) now looks like inspired forward thinking. The Saudi Arabian Index continues to extend the breakout from its 15-year base formation.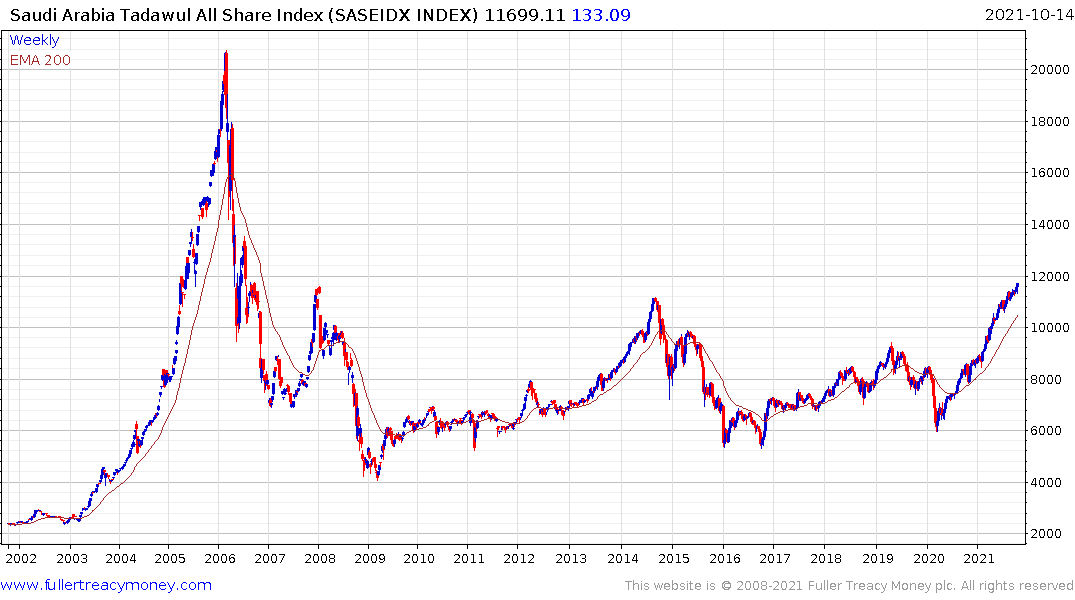 This situation has also broken the downtrend for most fertiliser companies.
Back to top