Exxon, BP Evacuate Oil Workers From Iraq as Violence Escalates
This article by Nayla Razzouk, Bradley Olson and Kadhim Ajrash for Bloomberg may be of interest to subscribers. Here is a section:
Exxon evacuated some workers from the West Qurna oil field, according to a person familiar with the company's Iraq operations. BP Plc removed non-essential workers, Chief Executive Officer Bob Dudley said June 17. Malaysia's Petroliam Nasional Bhd. moved 28 of its 166 Iraq employees to Dubai, the company said by e-mail yesterday. Royal Dutch Shell Plc isn't evacuating staff yet and is ready to do so, Andy Brown, head of Shell Upstream International, said in an interview in Moscow.

The companies all said they're continuing to pump oil and there are few signs Iraq's production has been curbed after Islamic State in Iraq and the Levant fighters took northern cities including Mosul. Police near the Baiji refinery, the nation's largest, said government forces are now in control after a battle with ISIL. Crude shipments from the south, where most production is located, may accelerate next month and Kurds are defending the Kirkuk oilfield in the north.

"The only infrastructure that is currently producing and supplying international markets is in the south and will remain untouched," said Kyle Stelma, managing director of Dubai-based Dunia Frontier Consultants, which researches Iraq for clients.
The spread between Brent Crude and WTI is widening once more which further emphasises the USA's position as a secure and growing source of supply. While the USA does not export meaningful quantities of crude oil, the market for products such as gasoline and heating oil is globally fungible so prices are increasing.


Higher oil prices represent an additional bullish catalyst for the energy majors which have been exhibiting relative strength for much of the last couple of months. I recreated the Oil Majors section from my Favourites in the International Equity Library which should make it easier for subscribers to return to in future. Some of the more interesting charts include: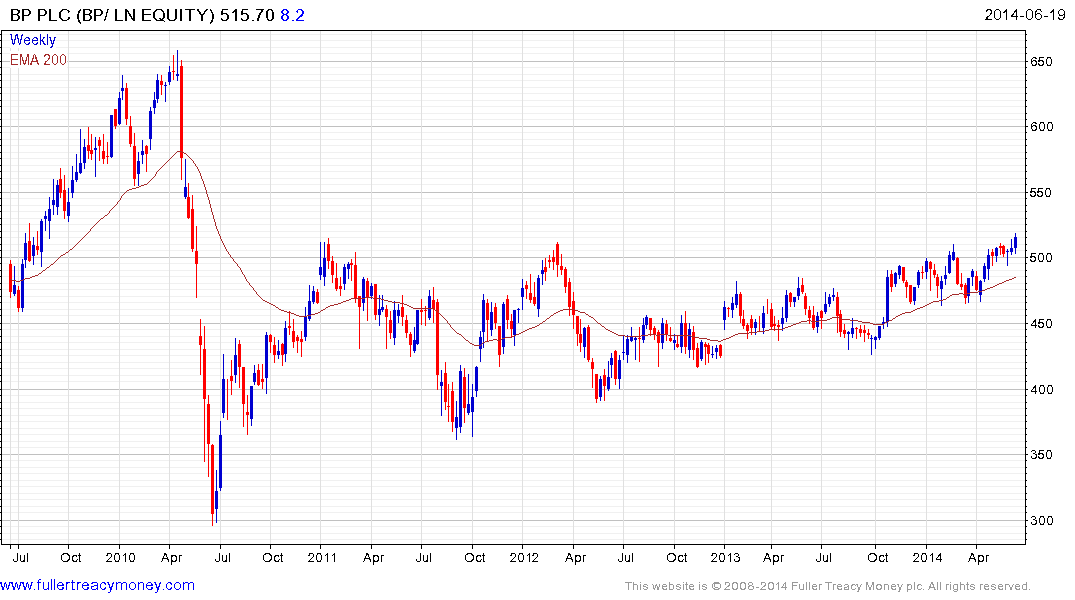 BP is now breaking out of a more than five-year base.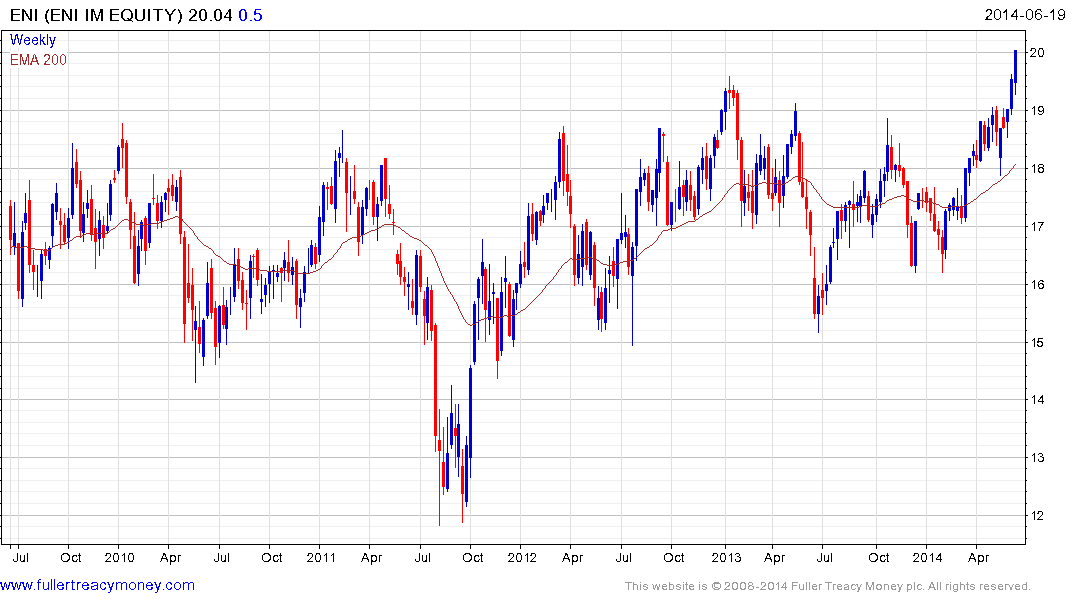 Eni has a similar pattern.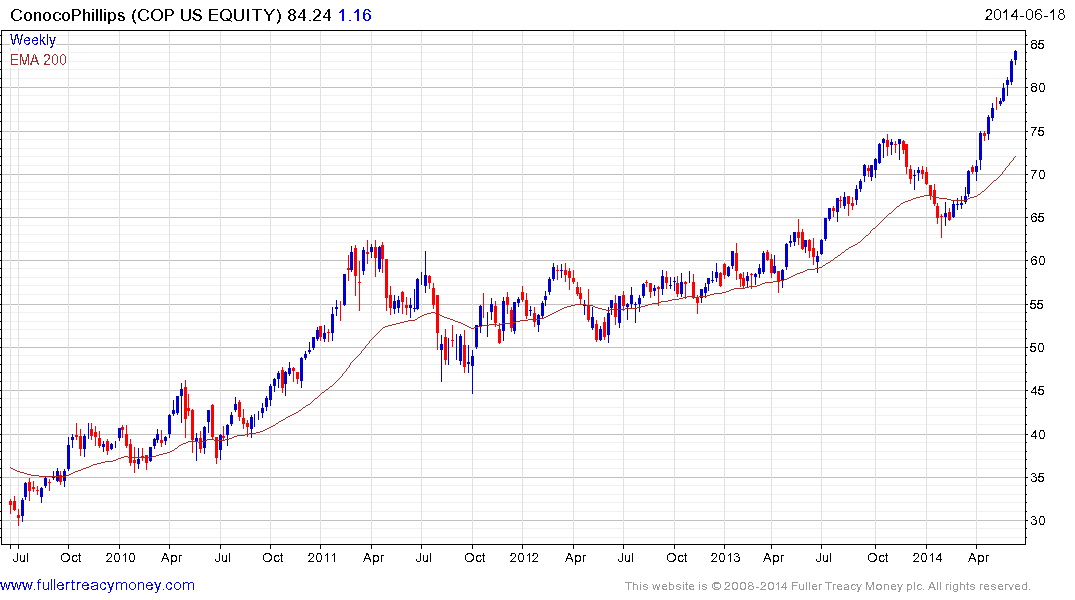 Meanwhile both Statoil and Total continue to extend their steep uptrends. Conoco Philips is also extending its steep advance and becoming progressively more extended relative to the trend mean.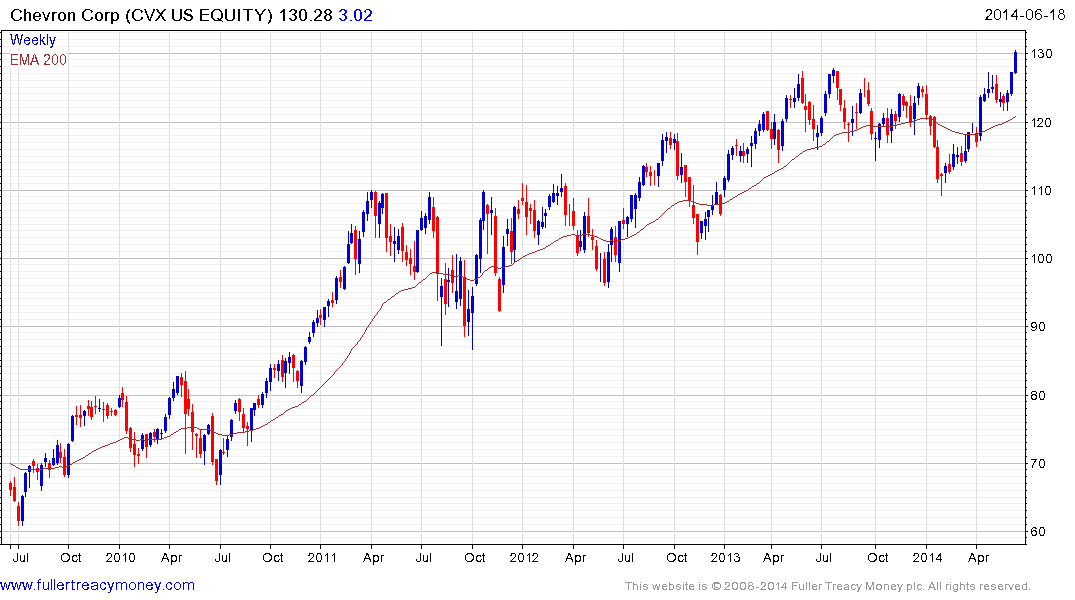 Chevron broke out of a yearlong range to hit new all-time highs this week.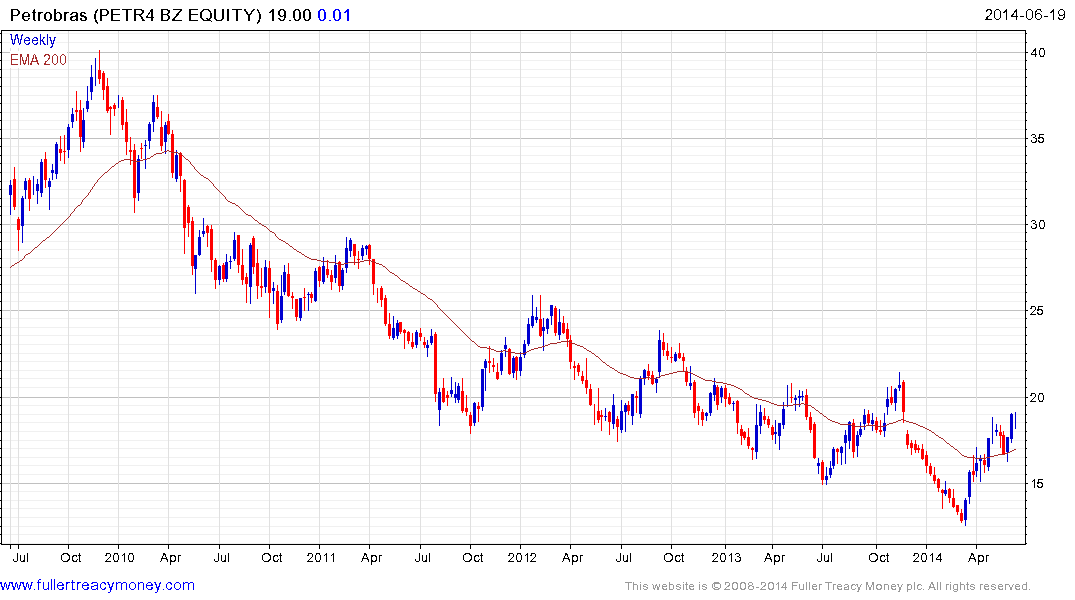 Among serial laggards, Petrobras has rallied to challenge its five-year downtrend.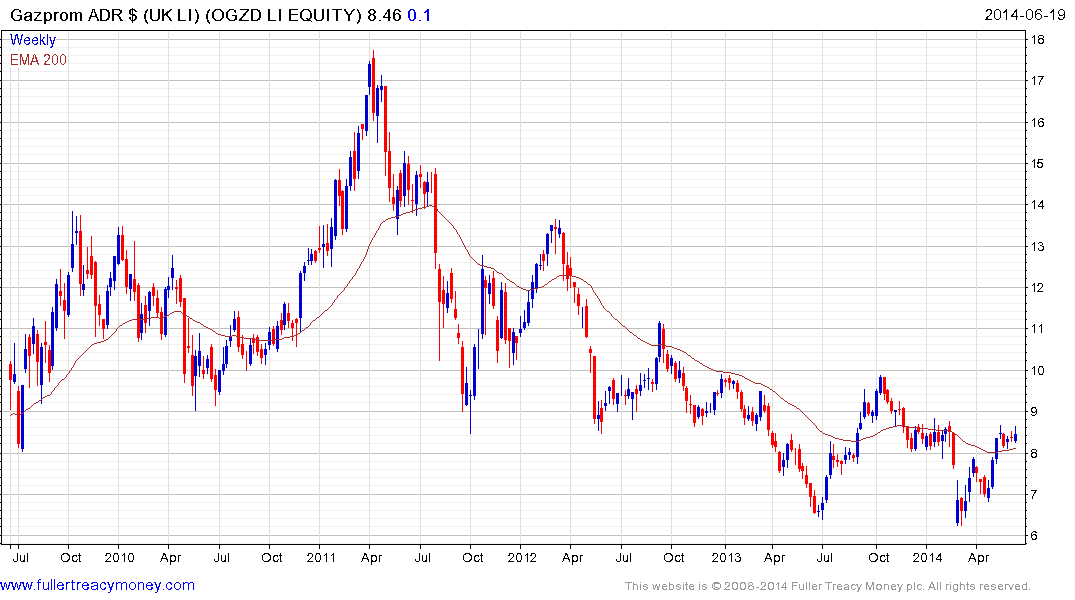 Gasprom has a similar pattern.
Back to top