Eoin's personal portfolio: new investment positions opened
One of the most commonly asked questions by subscribers is how to find details of my open traders. In an effort to make it easier I will simply repost the latest summary daily until there is a change.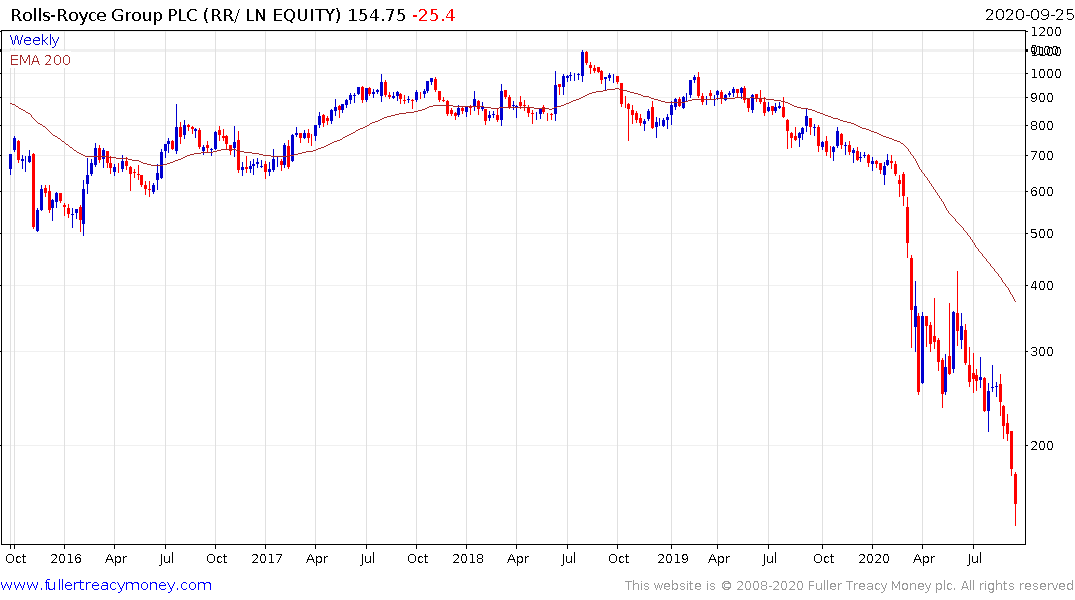 I have been watching a number of industrial shares over the last while and have been waiting for a catalyst to signal a buying opportunity. The possibility that Rolls Royce will receive significant investment from sovereign wealth funds is probably not enough in itself to confirm a low. A commitment of new funds would be more encouraging. I thought it was time to begin building a position, so I opened an unleveraged long in Rolls Royce today at 154.75p. I'll add to the position on further weakness.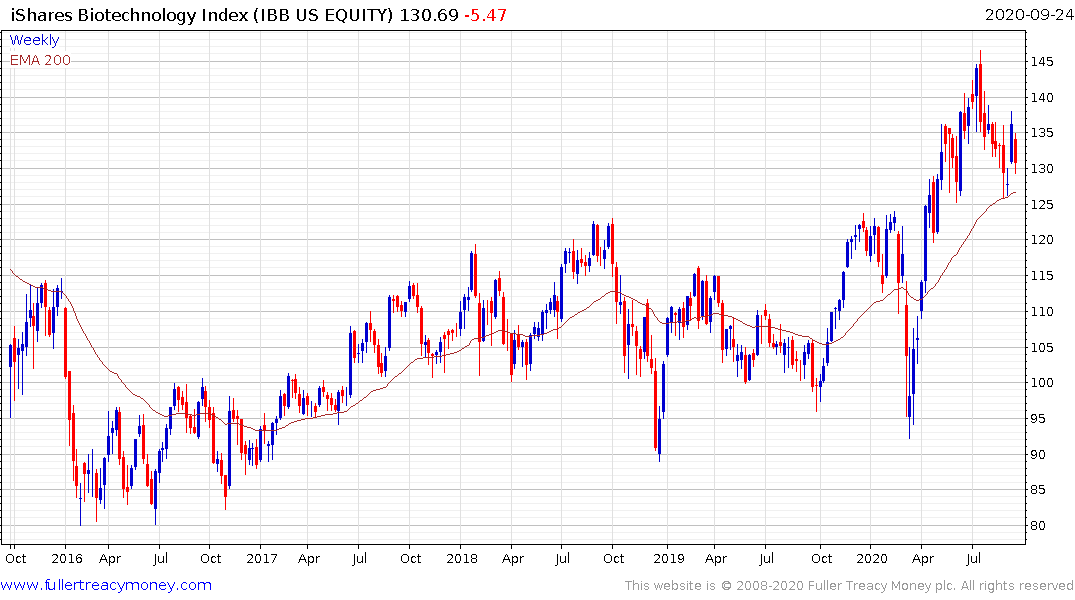 I also bought an unleveraged position in the iShares Biotech ETF. The fund is firming from the region of the trend. It has first step above the base characteristics and the biotech sector is likely to remain one of the main beneficiaries of the rise of genetic solutions. I paid $131.90.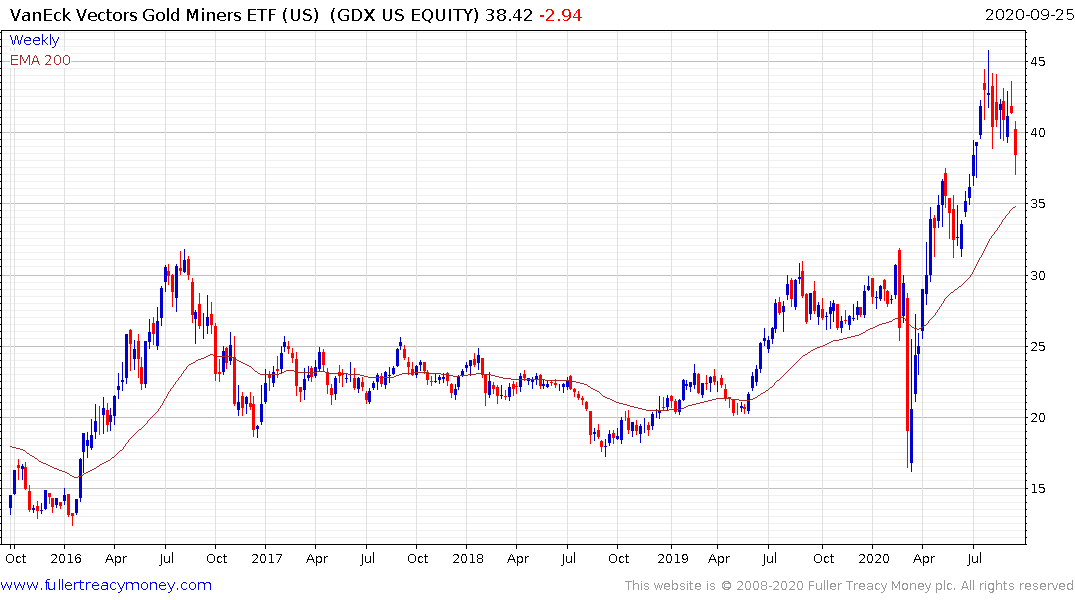 I continue to hold my unleveraged investment position in the VanEck Vectors Gold Miners ETF which was purchased at $20.12 in March.
The short-term overbought conditions in the precious metals have mostly been unwound so the sector is beginning to look attractive again from a trading perspective but I have not pulled the trigger just yet.
Back to top