Email of the day on uranium mining investment vehicles
Your comment on the Uranium price is of interest to me. Prior to Fukishima , Geiger Counter was very much in vogue. Then came the collapse. I wondered what the view was now concerning the above and perhaps suggest other companies listed in London that have positive chart patterns .
Thank you for this question which others may have an interest in. Geiger Counter generally runs a concentrated portfolio of high potential explorers and developers although its current holdings are peppered by some larger uranium names.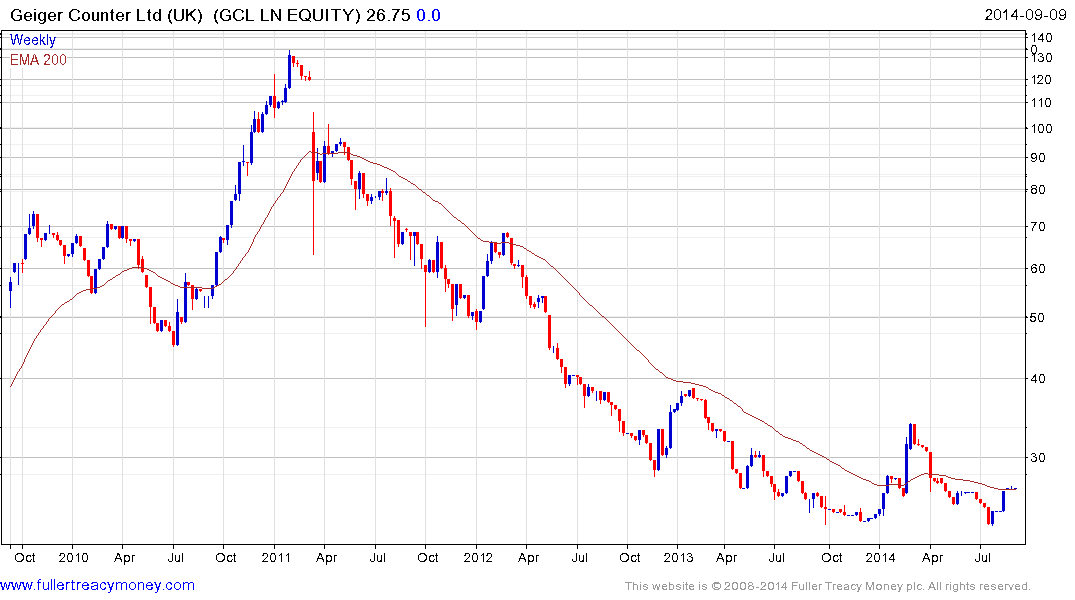 I highlighted it as a potentially interesting fund offering exposure to the uranium market on August 22nd.

I clicked through the constituents of the FTSE-100 this morning and the underperformance of the supermarket sector, the recovery of some of the non-iron miners and the toppy characteristics of shares liked Associated British Foods caught my attention. I'll post a more detailed review of the UK market later this week.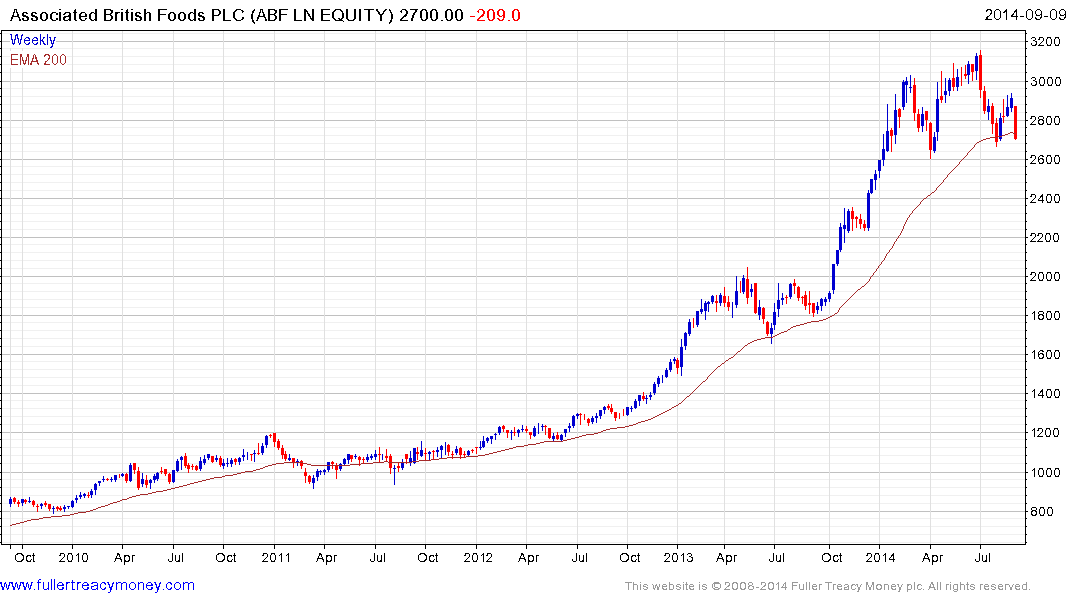 Back to top