Email of the day on lithium mining
a contact living in northern Portugal has informed me of the ecological disaster there being caused by Lithium mining. In the attached article we can read that thousands of protesters are marching in Serbia in opposition to Lithium mining there. https://www.theguardian.com/world/2021/dec/05/rio-tinto-lithium-mine-thousands-of-protesters-block-roads-across-serbia Regards A.
There is no getting around two important facts. Mining, all mining, is destructive. It is also absolutely necessary to further the goal of global economic development of every kind. There is a good reason that most mining takes place in sparsely populated areas and most particularly in emerging markets. No one wants a mine in their backyard.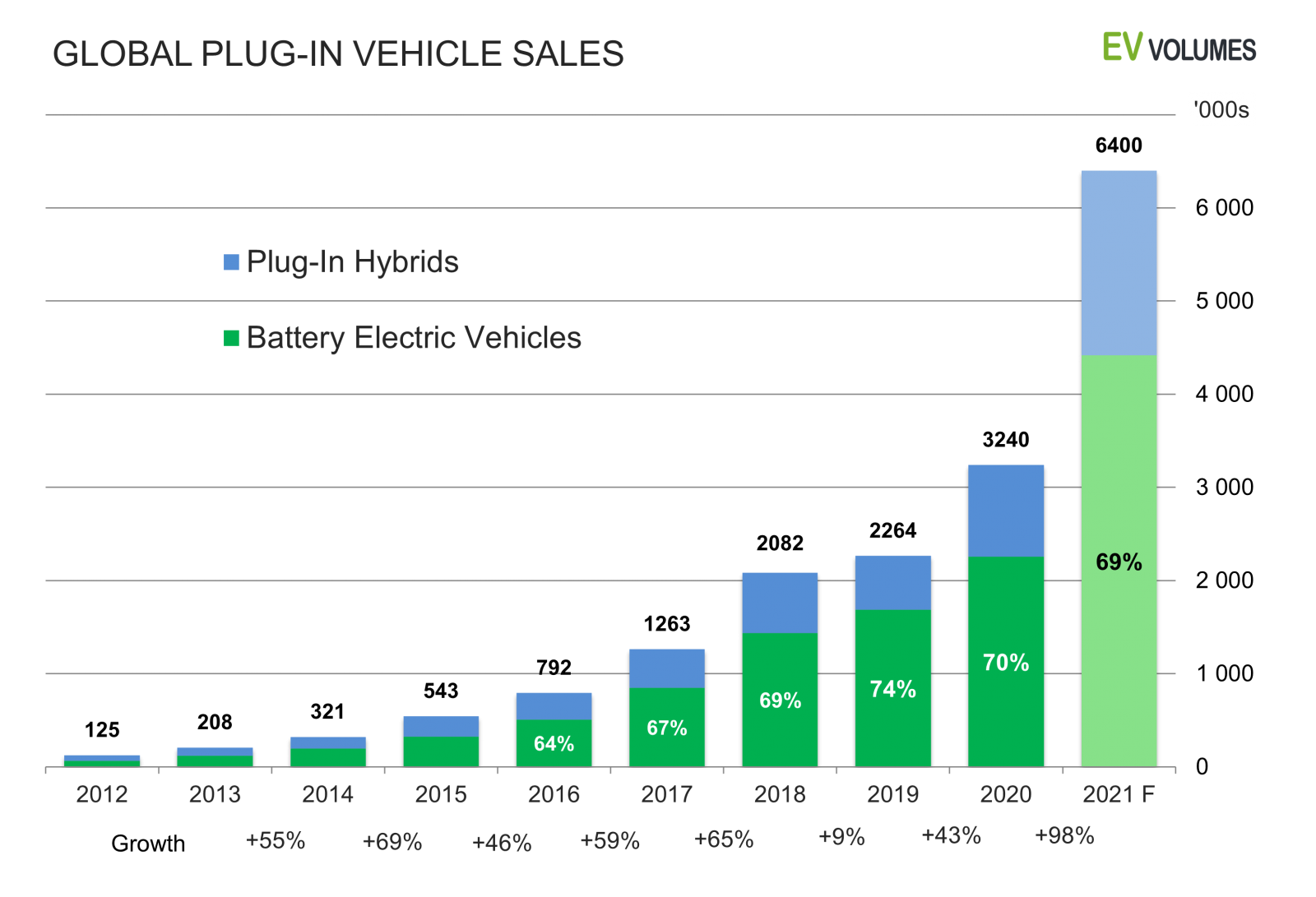 Global vehicles sales sit somewhere around 66 million per annum. EV sales are around 4.4 million and plug-in hybrids represent another 2 million. https://www.ev-volumes.com/ Sales of EVs/hybrids are growing quickly and doubled in the last 12 months. Every automotive company has plans to decarbonise and carbon credit prices continue to trend higher. That suggests continued strong demand growth for lithium, copper, nickel, cobalt and manganese.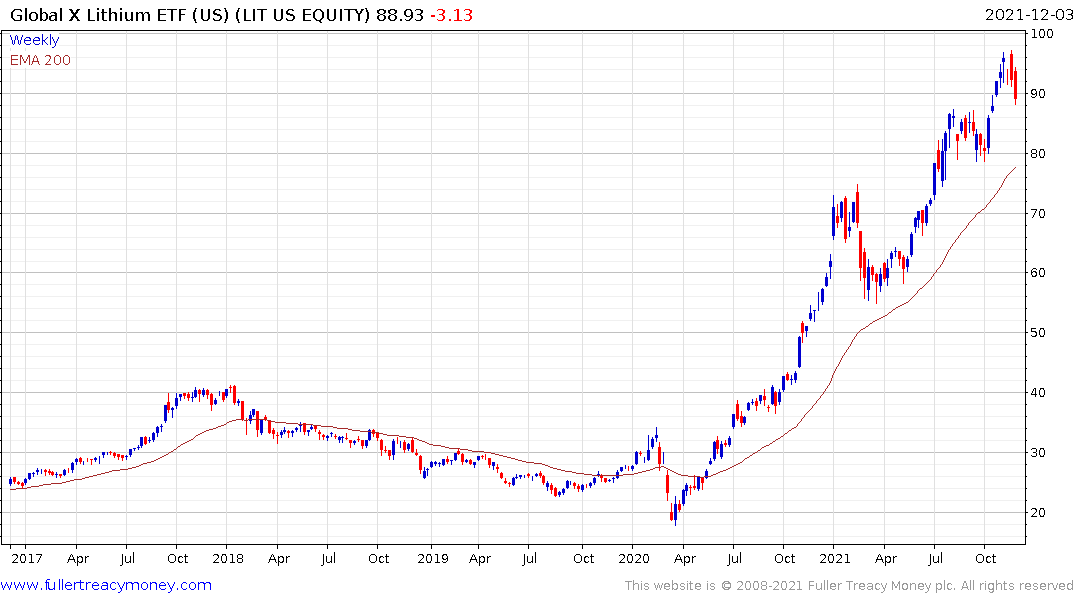 The recent weakness in the Global X Lithium & Battery Tech ETF (LIT) has strong commonality with the similar pullbacks in Albemarle, SQM, Livent and Allkem (Orocobre's new name). It is currently firming from the upper side of the underlying and range remains in a steep but consistent uptrend.
Back to top