Email of the day - on solar/wind power to generate hydrogen
The Australian government just approved fast tracking the Asian Renewable Energy Hub (asianrehub.com) proposed to be built in the Pilbara. It will generate green hydrogen from water using solar and wind energy that can produce clean ammonia to power ships, generate power and be used as a feed-stock for industrial processes. They say it will be the world's biggest power station at 26,000MW, covering 6500 square kilometers of land. It will start exporting in 2028.
Thank you for this informative email. Among the challenges faced by renewables is the distance of the primary locations wind and solar are available from the primary consumption markets. The only way to bridge that gap is to transport the energy produced to where it is needed. Producing green hydrogen and ammonia is a solution to that challenge and both are valued added commodities with a ready evolving market.
Here is a section from a related article from Bloomberg:
The project's first phase would build wind and solar capacity of 15 gigawatts, making it the world's largest power producing facility behind China's Three Gorges Dam and equaling Australia's current total commercial installations of the renewable technologies. That would be used to power electrolyzers that convert the energy into hydrogen at an initial capital cost of around A$22 billion ($16 billion). AREH's owners target a final investment decision in 2025, while there are longer-term plans to scale up to 26 gigawatts.
Building a solar/wind project on this scale heavily depends on the ambition of delivering on lower costs of production for hydrogen. The price of natural gas is a major component of that calculation and it is currently rallying from rather depressed levels. Considering the length of time it will take to get the project up and running there is ample scope for continued demand growth for natural gas.
Meanwhile hydrogen is a significant demand growth story because of regulation. The fuel is not economic at current production rates and relies on subsidies. One estimate is $150 billion over the next decade. However, from a government perspective, the success of stimulating the solar sector with subsidies will likely boost the potential that hydrogen will receive the support it needs to succeed.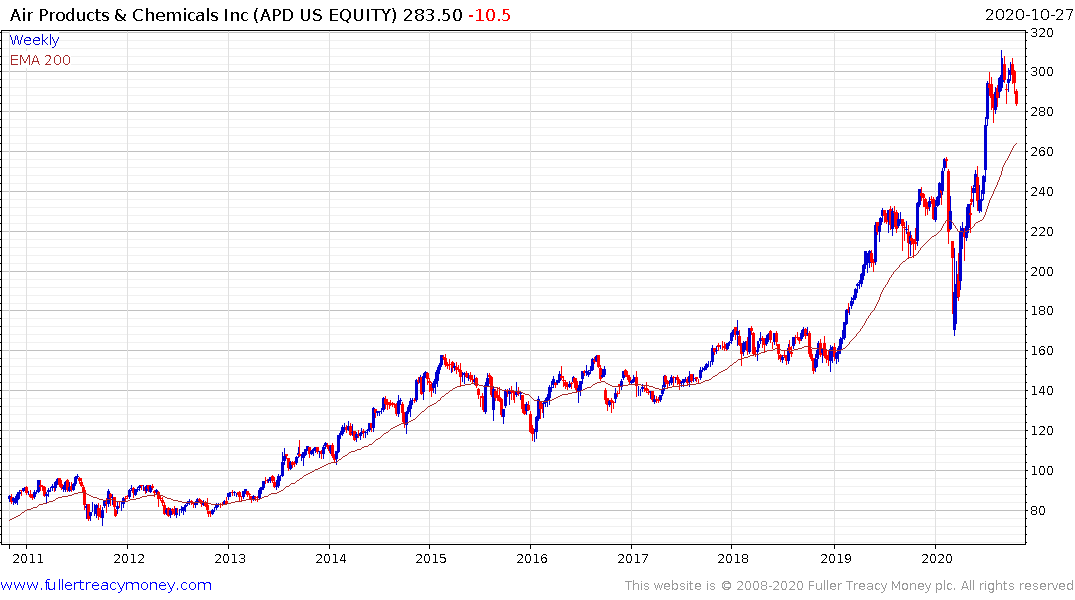 Saudi Arabia announced in July it is spending $5 billion to build a green energy plant, with Air Products & Chemicals, with the aim of being up and running in 2025. The European Union has also had plans to build similar-sized solar farms in the Sahara for more than a decade. Pilot programs have been built but nothing on the scale of what is planned in Australia.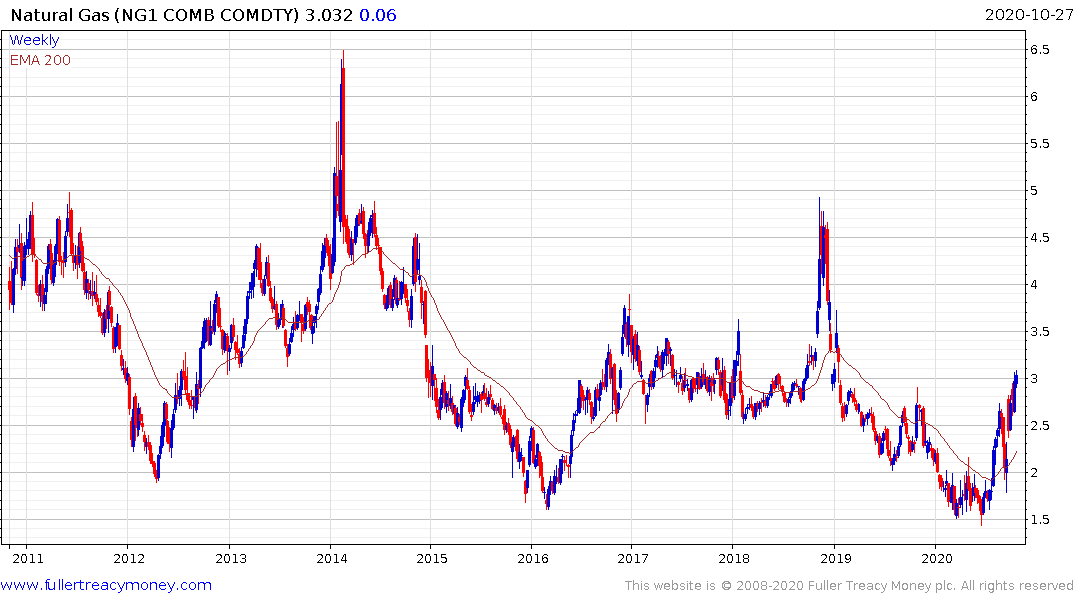 As the world pivots towards renewables Australia is desperate to offset dependence on coal exports. The massive investment in liquefied natural gas was only just beginning to pay off when the tide of public opinion turned against all fossil fuels. The big question today is whether the 50-year lifecycle of the Pilbara solar/wind project is realistic and what the various assumptions about internal rates of return are.
The evolution of the hydrogen fuel cycle is likely to be a significant growth trend for the next decade and is at the same stage of development today as shale was in 2008.
Back to top