Chevron Buys Anadarko in $33 Billion Bet on Shale Oil, LNG
This article by By Kimberly Yuen, Javier Blas and Kelly Gilblom for Bloomberg may be of interest to subscribers. Here is a section:
"Chevron's deal for Anadarko escalates the race with Exxon Mobil for the Permian and delivery of synergies and efficiencies will be critical in narrowing or overtaking its peer's returns." --Fernando Valle, industry analyst, and Jonathan Mardini, associate analyst

The deal may put pressure on Shell to seek assets in the Permian, where the Anglo-Dutch company has said it wants to grow. Oil executives and bankers had in the past speculated that Shell may buy Anadarko because they have adjacent acreage. Shell has in the past several months held talks with Endeavor Energy Resources LP, the largest privately-owned company in the Permian that bankers say might be valued at $10 billion to $15 billion.
Unconventional oil and gas production is more expensive than conventional supply but there is a lot more of it. The challenge for producers is to compress the cost of production as much as possible so that they can be competitive when prices occasionally decline. That is what is driving the desire to get economies of scale through acquisitions.

The IEA estimates US production is going to grow an additional 4 million barrels a day by 2025. The only way that goal is achievable is through controlling costs. Breakevens in the Permian average in the region of $55 but have been trending modestly lower over the last couple of years. With so much of the world's estimates for supply growth resting on the Permian it will be difficult for prices ot linger below $40 for very long because so much supply would be shuttered at that level.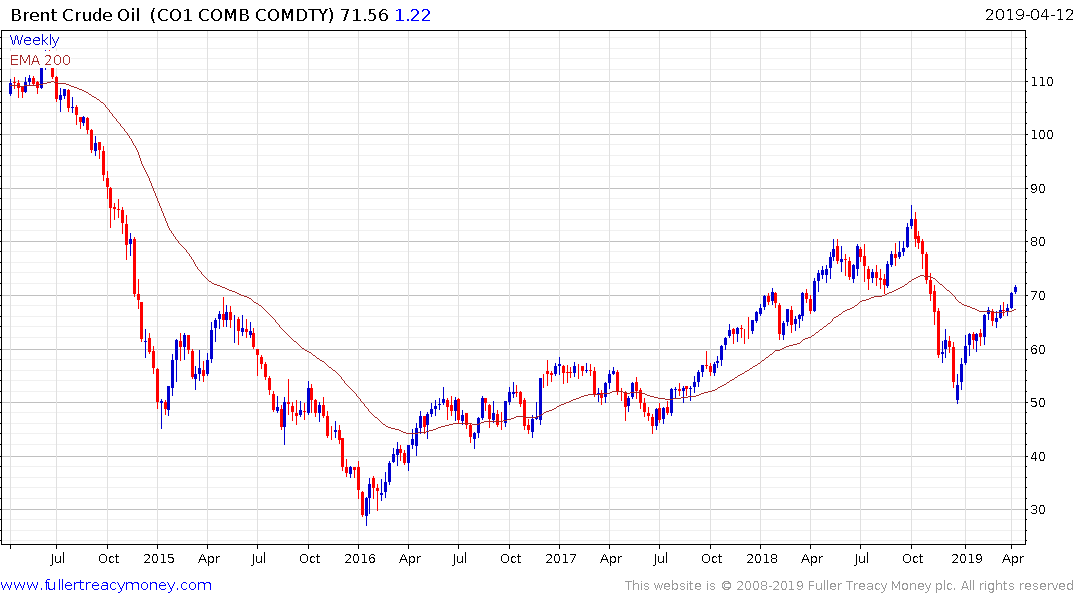 By the same token when the futures curve is in contango, producers can lock in profits for up to three years and fund drilling operations that increase supply. One of the primary reasons the prices is so firm of late is because of the backwardation which inhibits selling futures.
Nevertheless, a great deal of additional supply, internationally, becomes economic above $80 so that level represents a significant Rubicon for prices.
Back to top