Baseball-Size Hail Makes Insuring Solar and Wind Farms Pricier
This article from Bloomberg may be of interest. Here is a section:
Solar plants and wind farms are crucial weapons in the battle against greenhouse gas emissions. So it's a cruel irony that their effectiveness is often hobbled by damage from storms, floods, wildfires and other disasters amplified by global warming. That's making them harder to insure. Property insurance premiums for US solar facilities have soared as much as 50% over the past year, threatening to slow their rollout and derail global efforts to cut carbon emissions.
Contradiction is a central theme in crowd psychology. It is the most obvious sign a mania is in play. The logic of hedging the risk of climate change with the climate dependent energy sources does not make sense to me. The fact that the media consensus calls for a greater weighting of solar and wind energy without making allowances for the risk that weather is variable and likely to become more so is evidence of a mania.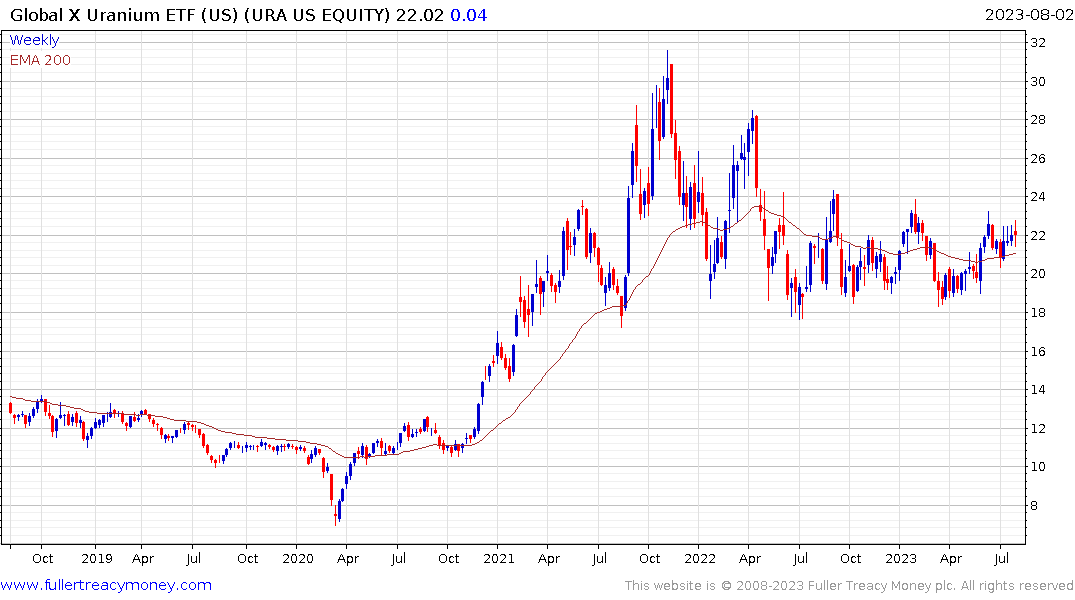 The only way to decarbonise without using climate dependent sources is nuclear. The Global X Uranium Miners ETF is testing its medium-term sequence of lower rally highs. A break in that sequence would confirm a return to demand dominance beyond the short term.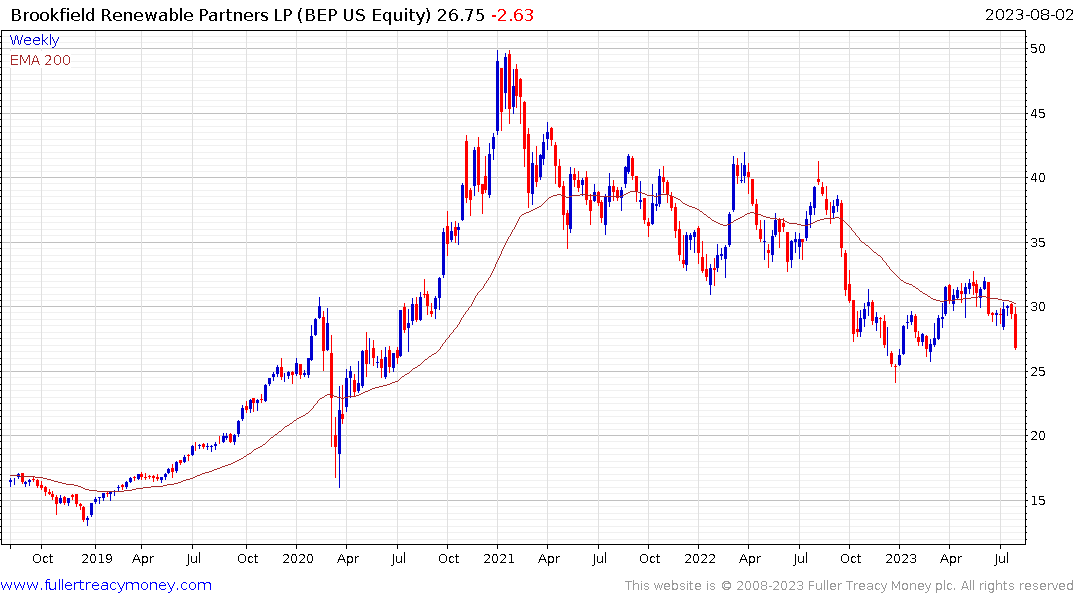 UK regulators are currently examining Cameco and Brookfield Renewables LP's acquisition of Westinghouse. The fund acquired utility scale solar plants at very attractive prices shortly after the global financial crisis and that helped to propel the fund for much of the decade. It has been trending lower since early 2021. The acquisition of Westinghouse is an effort to close the loop on renewables, but today's downward dynamic suggests investors are not quite ready to give the deal the benefit of the doubt.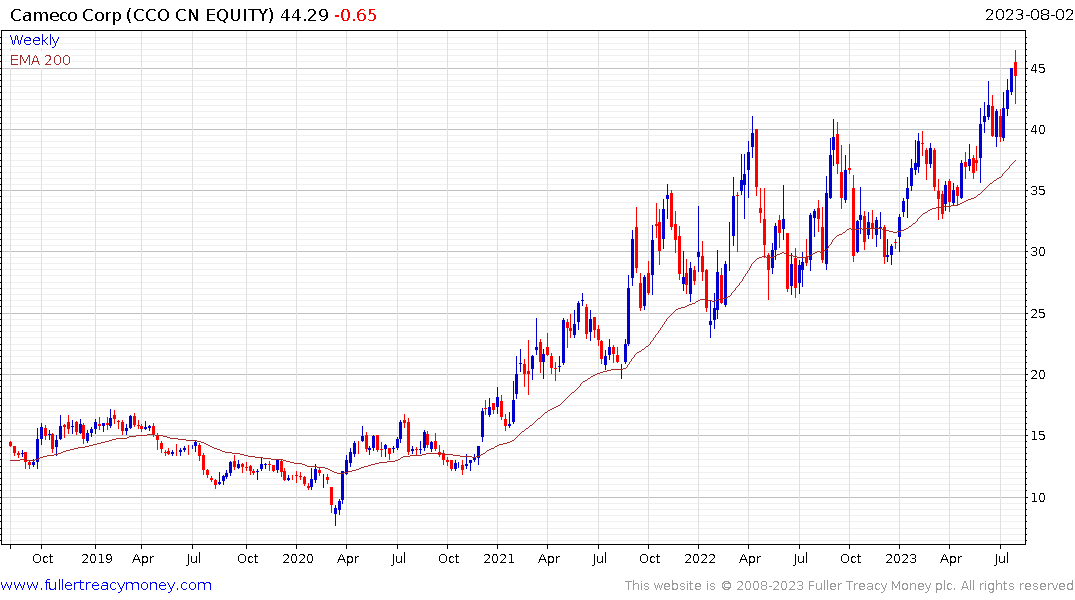 Cameco recouped much of the intraday loss and continues to hold the breakout from an 18-month range.
Back to top