Aramco to Buy $69 Billion Sabic Stake in Record Mideast Deal
This article by Matthew Martin, Dinesh Nair, and Archana Narayanan for Bloomberg may be of interest to subscribers. Here it is in full:
Saudi Aramco, the world's biggest oil producer, will buy a majority stake in local chemical giant Sabic from the kingdom's sovereign wealth fund for $69.1 billion.

The Middle East's biggest deal will transfer a big slug of cash into the Public Investment Fund, helping Crown Prince Mohammed bin Salman finance his economic agenda. It also weights Aramco away from its core oil production business, pumping 10 percent of the world's crude, and more toward the production of fuels and chemicals.

"This transaction is a major step in accelerating Saudi Aramco's transformative downstream growth strategy of integrated refining and petrochemicals," Amin Nasser, chief executive officer of Aramco, said in the statement.

The deal, first mooted last year, values the Public Investment Fund's 70 percent stake at 123.4 riyals per share according to a statement. The remaining shares, traded on the Saudi stock market, aren't part of the transaction.
This merger is a clear signal of Saudi Arabia's long-term intentions. They know as well as any of us that the USA is going to become a competitor for established energy markets which means they have to produce more value-added products in order to compete with higher cost producers. That is particularly bad news for Canada and Brazil where supply bottlenecks, grades and deep water all represent challenges that are only likely to be overcome by higher prices.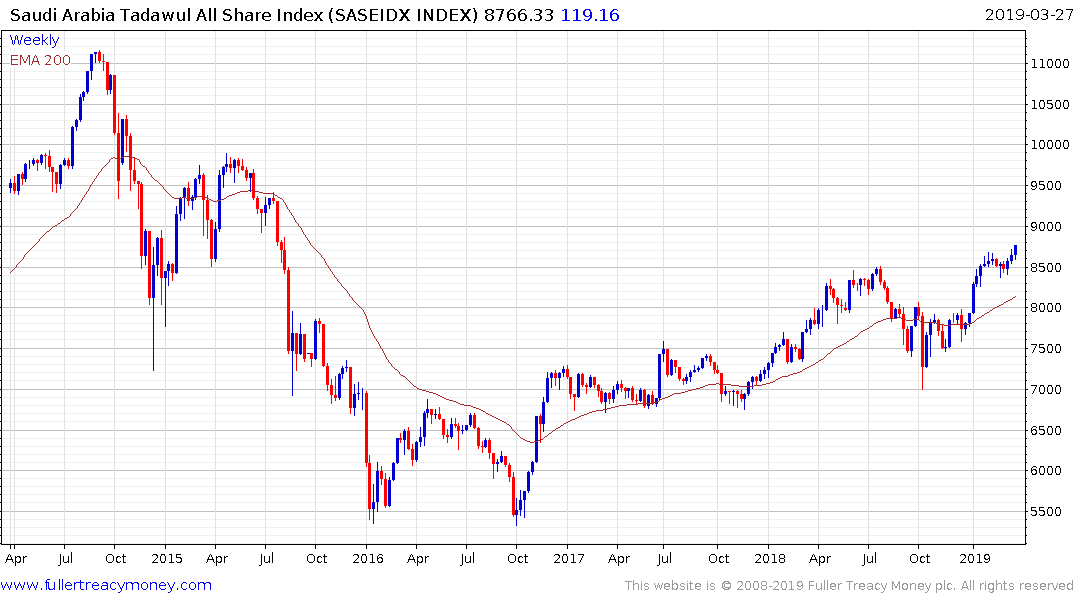 Saudi Arabia is about to be inducted into the MSCI Emerging Markets Index which generally provides at least a short-term boost to the market. The Tadawul All Share Index remains on an upward trajectory and a sustained move below the trend mean would be required to question medium-term scope for additional higher to lateral ranging.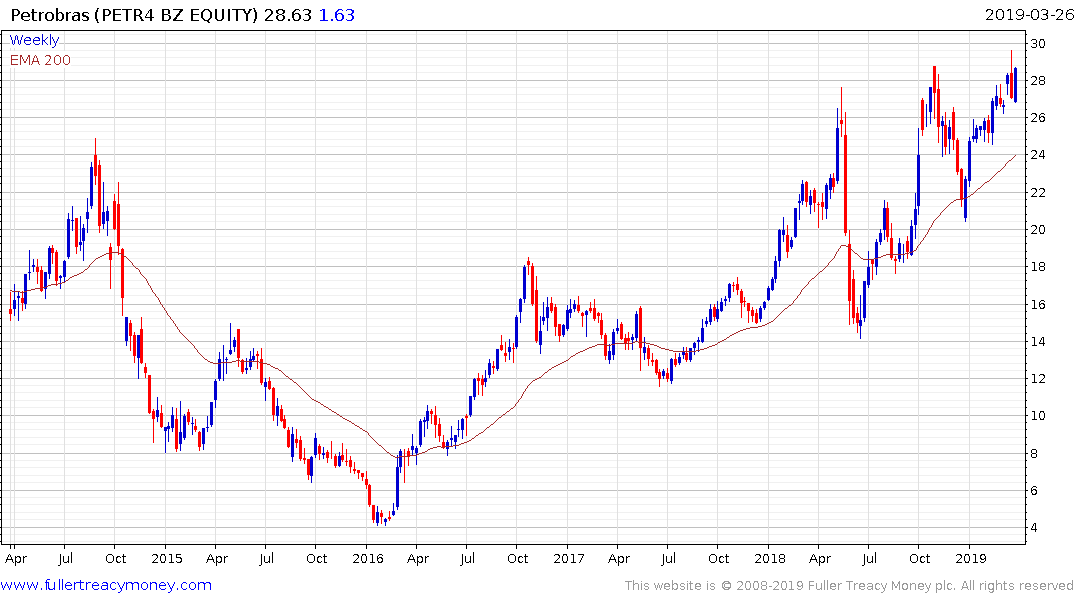 Petroleo Brasilero cancelled its dividend in 2015 and the share has been trending higher, albeit in a jerky manner since.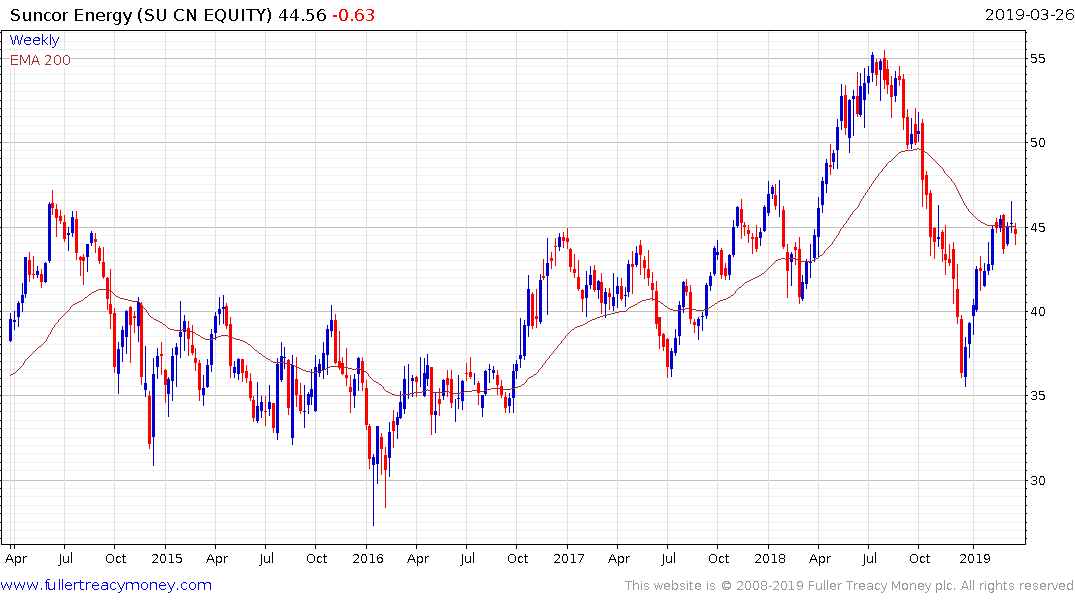 Suncor Energy dropped precipitously from its August peak and rebounded sharply from the December lows. However, this week's downward dynamic from the region of the trend mean and against a short-term overbought condition, suggests a peak of at least near-term significance.
Back to top